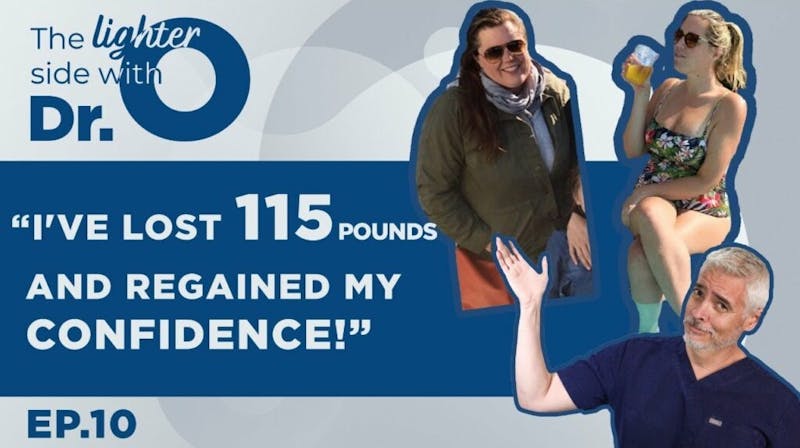 Just minutes south of San Diego, Obesity Control Center is one of the first International Centers of Excellence outside the United States. We are proud to be one of the most accredited hospitals with certified surgeons in the world. While our entire hospital is dedicated to offering weight-loss procedures within the highest levels of safety, we understand that patients can feel anxious about surgery and its possible risks. But the truth is, having weight loss surgery (which is not as invasive as you think) is less dangerous than living with obesity. Below, we look into the story of one of our OCC patients, Taylor Shipley, and how OCC's expertise helped her recover from surgery complications and how being part of the #OCCFamily made everything worthwhile.
How Common are Complications?
A Michigan study on hospital complication rates with bariatric surgery concluded that the frequency of severe complications among patients undergoing bariatric surgery in Michigan was relatively low. Specifically, only 7.3% of patients experienced perioperative complications, which is still significantly higher than OCC's less than 0.3% complication and infection rate.
Taylor Shipley underwent bariatric surgery at OCC in 2019 and lost 115 pounds in 18 months. While her results are astounding, she did not experience the smoothest recovery period. Severe nausea post-surgery caused her to fall behind on her vitamin supplements. When she went to her US doctors, they were reluctant to help and misdiagnosed her. Her condition worsened to a point where her vision blurred, and she was throwing up almost 20 times a day.
Complications from weight loss service can happen, but these risks are far less than those of obesity. Weight loss surgeries can cure a host of other issues that stem from obesity. Among these issues include life-threatening diseases such as:
Diabetes
High blood pressure
High blood sugar
High cholesterol
Research also shows that morbidly obese people who had gastric bypass surgery had an 89% lower risk of death in the next five years than morbidly obese people who elect not to have surgery.
What is Vitamin Deficiency?
Vitamin deficiency is a long-term lack of specific vitamins and is prevalent in overweight and obese adults and children. As Dr. Ortiz puts it, being overweight is a "state of malnourishment" because frequently, patients don't select the foods their bodies need. If patients consume processed foods over fruits, vegetables, and other high-quality, nutrient-dense foods, they won't get the nutrients they need. Bariatric surgery may exacerbate any pre-existing vitamin deficiencies and may produce new ones, which is why a thorough post-op care plan is essential.
Symptoms of nutritional deficiencies include anemia, poor wound-healing, and visual loss—which was what Taylor experienced after her surgery. Unfortunately, she was not given the proper care in the US. Despite staying in the hospital for a week, doctors didn't check her vitamin levels, and they told her she didn't have the nutrients or the food she needed as a bariatric patient.
Even before Taylor's surgery, she sought out care at American bariatric facilities. The American surgeons told Taylor that she needed to gain weight to become eligible. She already weighed 315 pounds at that time. But when Taylor called OCC, she immediately spoke with a nutritionist.
"At that point, I didn't trust the system asking me to get more sick so they could fix me," Taylor said. "And you guys were, 'No. Let's prove that you can be healthy before we go into this.'"
Nutritional support is necessary for long-term success. Patient screening for nutrient and mineral deficiencies before surgery, routine monitoring, and supplementation intake are crucial. Specifically, supplements in liquid, suspension, or chewable preparations are ideal.
What to Do if You Experience A Complication
Most complications occur within 30 days after surgery. Patients must call OCC immediately to get the help they need. Our nurses are on call 24/7 to address all questions and concerns.
Taylor trusted American doctors could help her, so she went to her nearby hospital for help with her nausea, but the doctors weren't accommodating and even subtly blamed her for going to Mexico for surgery, making her feel as though she had to suffer the consequences for that decision.
"It was three months of fighting the American medical system and trying to get them to listen to me," Taylor says.
In those three months, she did not receive an accurate diagnosis. Doctors even went as far as considering a brain tumor as the cause of her condition.
Taylor finally returned to OCC, and she immediately received the help she needed. OCC had all of her medical records ready and knew what to do and how to move forward. Within 4 hours, her vision was back. OCC took it a step further by diagnosing her gallstones and giving her options from there.
>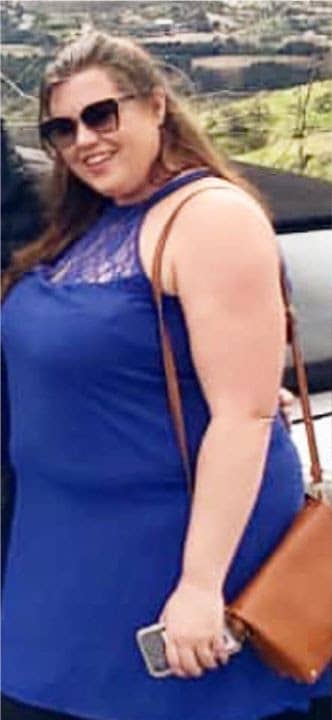 >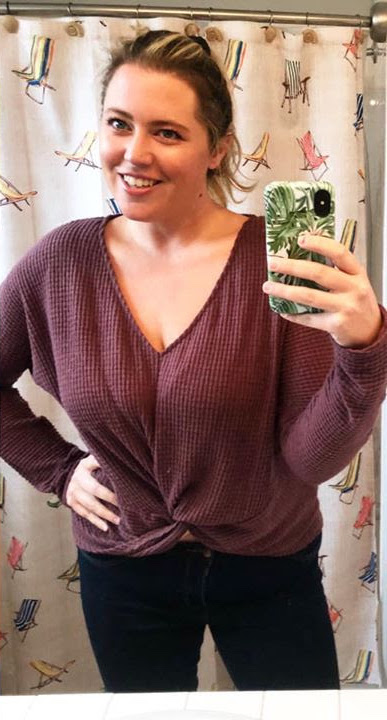 > > >
OCC's cutting-edge techniques and state-of-the-art facility are only surpassed by the compassionate team of surgeons and staff and excellent post-op care. Taylor and her family immediately felt at ease right from the beginning because they felt that OCC was genuinely there to help.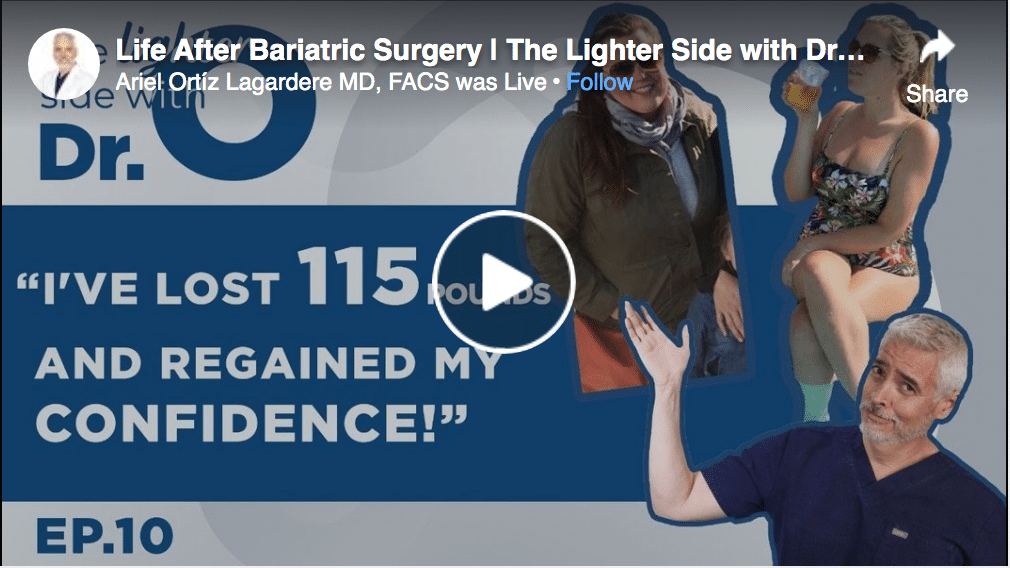 "I felt seen by you guys," Taylor says. "There was a time while I was still in the hospital and one of the doctors who was at the grocery store called my mom and said 'Hey, I just want to check on her…. how is she doing …what can we do to help?' That's the care you don't see in many places."
Taylor has now completely recovered and feels incredibly happy and healthy, and her parents even followed her example and are experiencing their weight-loss journeys as #OCCFamily members.
"It doesn't feel like I'm aiming for something that's impossible anymore," Taylor shared.
She used to feel depressed and stagnant, refusing to believe she could lose weight. Now she is exercising more, has her self-confidence back, and feels healthy. She considers going to OCC for weight loss service as one of her best decisions healthwise. She has no regrets and says she would do it again in a second. Taylor is now enjoying her "second chance at life," thanks to OCC.
Trust The Weight Loss Service Experts Who Will Put You First
At OCC, we have dedicated more than 50 years combined to helping patients reach their ideal weights and live healthier lives through bariatric surgery. We've used industry-leading science to conduct over 24,000 successful surgeries. With the most advanced technology, innovative techniques, comprehensive post-op support, and following the highest US safety standards, we can help you safely achieve your weight-loss goals. To learn more, contact Obesity Control Center.
Share with