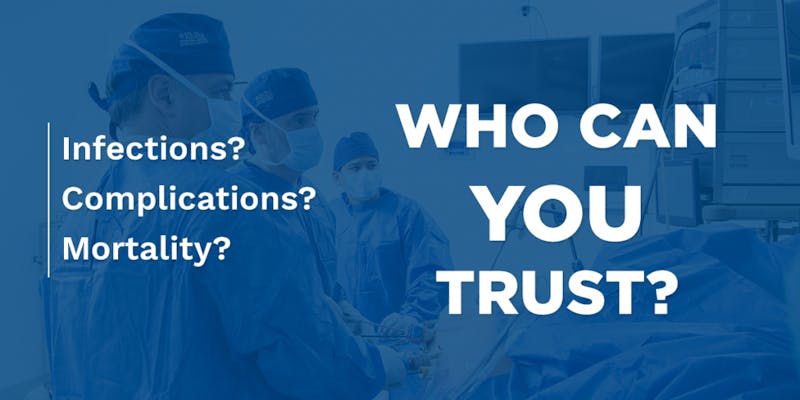 Early Surgical Complications

>
Bariatric surgery complications are not uncommon and the rate has been published in the medical literature. At OCC our rate is one of the lowest in the world. The nature of bariatric surgery requires that a goal is to avoid a complication before it ever happens. At OCC, 0.14% of procedures from our 20,000 procedures have had a surgical complication and have been treated successfully at our center without the need to refer to a different center.
We constantly analyze our less than ideal outcomes and dedicate our efforts to identify the variables that can be influenced to change to improve the outcome.
> >
Infection Rate
INFECTION RATES WORLDWIDE
Thanks to the pioneering techniques and surgical quality that has earned us an SRC Recognition, we are able to keep the surgical site infection rate below 0.3%. Infections can be a serious complication for bariatric surgery and is aggressively avoided al all costs.
>

> >
Mortality = 0%
MORTALITY WORLDWIDE

>
There are many variables in bariatric surgery that can lead to an undesirable outcome. This has been well documented over the years in medical literature. At OCC safety is our priority and it is evident. We are constantly improving our processes and post surgical program we keep our commitment to quality and safety.
> >
Over 20,000+ Patients
Obesity Control Center is a trusted Bariatric Centers in North America. Our patients are mostly from USA and Canada and also receive some overseas patients from Europe and Asia. Thanks to our innovations in techniques and standardized clinical procedures, our average hospital stay is usually less than 24 hours with extremely low complication en readmission rates.
>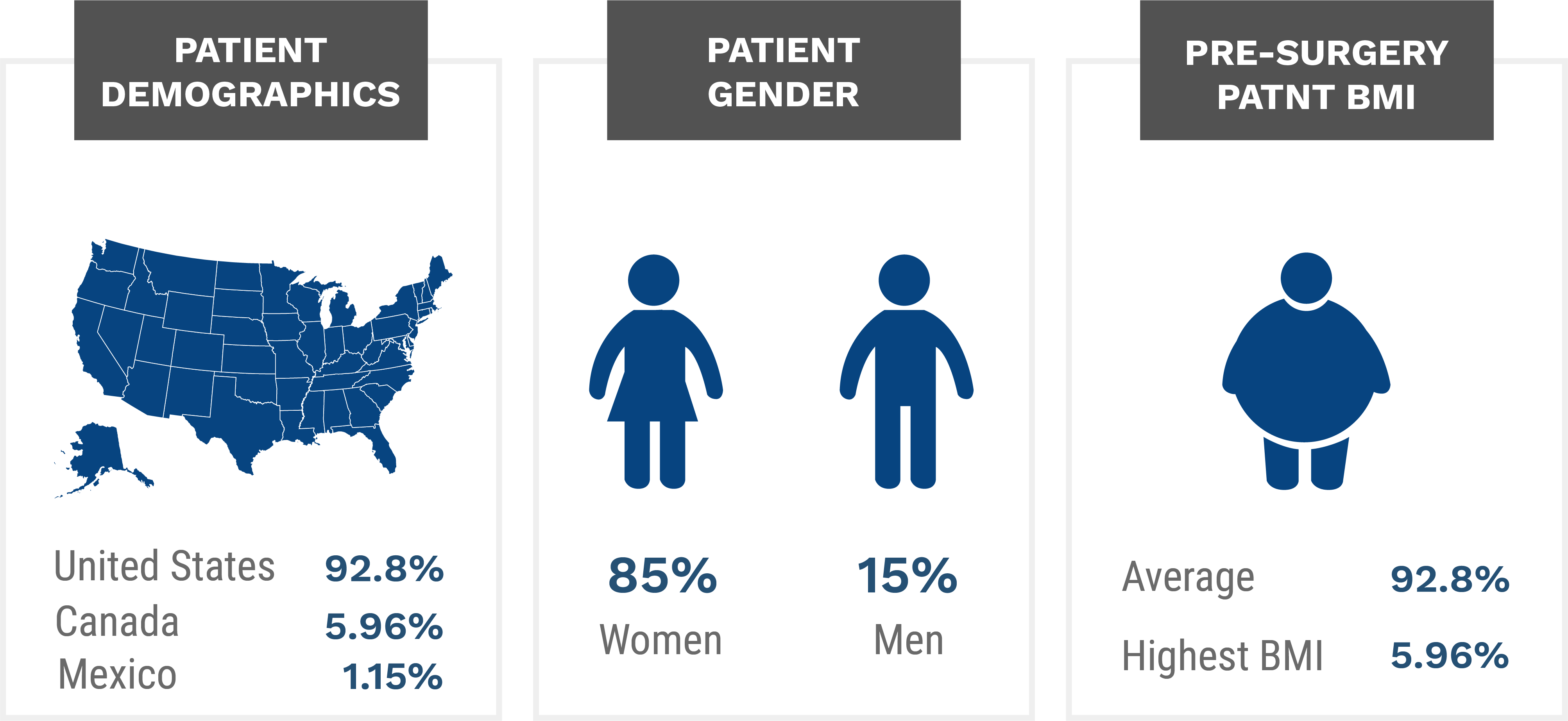 > >
Share with