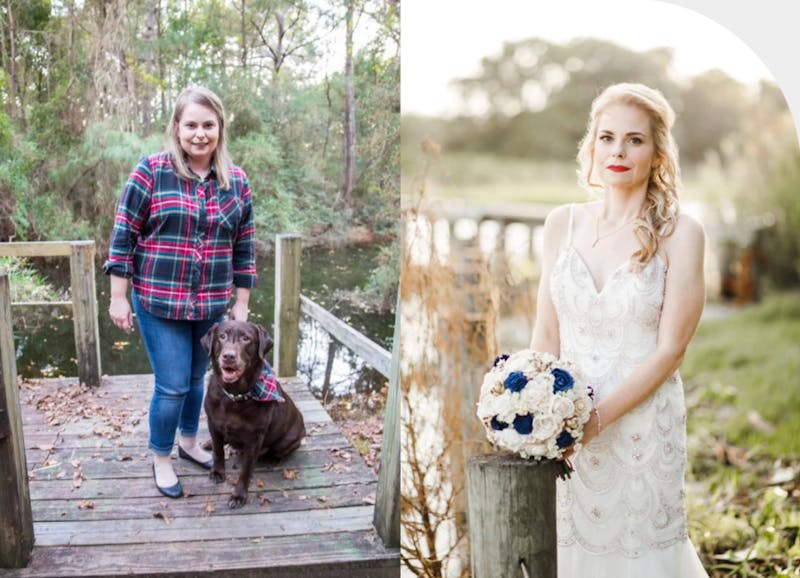 Just minutes south of San Diego, the Obesity Control Center, a trusted weight loss service, offers solutions for a healthier life. As an industry-leading metabolic weight loss Center of Excellence, we have helped people from around the world achieve their weight-loss goals using lifestyle changes and the safest and most modern techniques in bariatric surgery. We have used advanced science to conduct more than 24,000 successful surgeries, sharpening our skills along the way. This experience has resulted in deepening our understanding of obesity and healthy weight loss, allowing us to give you the tools you need to make long-lasting lifestyle changes that will give you more energy than before and improve your quality of life in the years to come.
Embarking on a weight loss journey such as bariatric surgery, can help you achieve not just a healthy weight, but elevated energy levels that will enable you to be more physically active.
Why You Might Feel Tired At First
After you've undergone weight loss service such as bariatric surgery, you can still experience being weak and tired, similar to your lethargic body before surgery. While this is a common experience, it should not be neglected and must be addressed.
Here are some reasons you may feel tired after bariatric surgery:
Vitamin or mineral deficiency – Bariatric procedures such as the Improved Gastric Sleeve in Mexico may affect your body's ability to absorb essential nutrients in the form of vitamins and minerals. Deficiencies in iron, B1, and B12 can cause fatigue, weakness, shortness of breath, irritability, or feelings of depression. This is why taking vitamin and mineral supplements are required after surgery.
Protein deficiency – The amount of protein you consume affects your energy levels. It is recommended to consume at least 80 grams of protein a day, or as directed by your surgeon or nutritionist.
Dehydration – Being dehydrated is common after surgery because your new stomach pouch has a smaller capacity to store food and fluids. It is recommended to drink a minimum of 64 ounces of non-caloric fluids a day.
Depression – It is absolutely normal to feel overwhelmed after surgery. These feelings should subside once you get used to your new lifestyle, but you should always discuss what you are feeling with your surgeon during your follow-up visits. This experience is not supposed to be a solo journey. Your surgeon, along with the members of your support group, should be able to guide and support you through the process. If you are experiencing depression, we can help you find a therapist.
How Having More Energy Can Change Your Life
These are some of the benefits of gaining more energy after bariatric surgery:
Exercise Can Be Enjoyed
When you feel tired, exercise seems like a chore, or worse, like a form of punishment. But when you are pumped up and energized, you won't just have the ability to complete a workout, but you'll also find ways to channel it through more exciting forms of movement such as dancing, hiking, or rock climbing. When you're having fun, you are more likely to stick with a program to achieve your weight-loss goals.
Crystal Gilliam Sonnier, an OCC patient, was able to break free from boring traditional workout regimes and try something totally new and exciting after her bariatric surgery.
"I started doing CrossFit this past year, not to keep the weight off, but because I wanted to prove that I could do it," Crystal said. "I have so much energy now and feel better than ever."
Keep Up With Kids
Research shows that losing as little as 5% of body weight can significantly improve the chances of getting pregnant, and these findings don't apply to only females. Men can boost their fertility by losing excess weight too. In addition to improvement in fertility and pregnancy, more energy also means having the ability to match your children's energy when it comes to playtime. You can run after them, play sports with them, and join them in parks without feeling tired or out of breath.
OCC patient Kristen Rasmussen had certain expectations about parenthood, and she was able to fulfill these after her bariatric surgery.
"My weight was preventing me from living the life I wanted," Kristen said. "Even if I did have a baby, I wouldn't be able to play and care for them the way I envisioned. Once I had my mind set on the surgery at OCC, things moved quickly. Afterward, I was finally able to get pregnant. Everything during my pregnancy was normal and healthy."
Increase Intimacy
Aside from fertility, obesity influences body confidence, sexual function, and libido. When you're heavy, it can be difficult to move around during sex or to find the confidence to participate in the first place. But with bariatric surgery comes weight loss and improved fitness. This means men and women can have more energy as they are not expending it just to carry around excess body weight, and this increased energy can make intimacy more enjoyable. Furthermore, weight loss through bariatric surgery can reverse the effects of hormone imbalance, giving patients more energy and a greater sex drive. According to pubmed.gov, losing weight may also be one of the best ways to restore normal erectile function in men.
Personal Pursuits
Excess weight can be a roadblock in life, preventing you from pursuing your dreams and finding fulfillment in life. Losing weight will not only give you more energy, but it may even empower you to explore new hobbies and opportunities, improve on your relationships with your family and friends, and ultimately build a satisfying quality of life, which has become a shared achievement by many of our OCC patients.
For Lily Pruitt West, it was about experiencing more adventures in life after her surgery.
"I have been able to experience things while traveling that I never would have been able to at my highest weight," Lily said. "I've been able to travel and keep up with ziplining, hiking, snorkeling, and still have energy at the end of the day. I hadn't realized how much energy I didn't have until I had the surgery."
Dreams and ambitions need not be grand. Finding joy in small but personally meaningful changes is more than enough progress. Judy Mesick, for instance, celebrates her achievement of appreciating her appearance and the ability to dress up the way she pleases.
"I love the way I look, I have more energy, and I have more stamina throughout the day," she said. "It's amazing to be able to wear the clothes that I like, and they actually look nice on me. I'm so thankful for the opportunity that going to Mexico has given me."
And for Camille Alise Magnani, she simply marvels at the fact that she has overcome an obstacle that prevented her from living her life to the fullest.
"At my highest weight, I weighed 256 pounds," she explained. "I was struggling with my mobility, energy, and generally having a hard time keeping up with life! Since my surgery, I have lost 113 pounds and hit my personal goal weight. I am now focusing on maintaining and really enjoying my life for the first time in what feels like forever."
>
>
>
> >
Learn How To Boost Your Energy Today With Our Weight Loss Service
There is no doubt about the improved quality of life you can enjoy after bariatric surgery. You not only gain relief from all the risks that come with obesity, but you can have better mobility and more energy to live your best life. Using the most modern technology, innovative techniques, comprehensive post-op support, and following the highest US safety standards, the Obesity Control Center in Mexico can help you achieve your life goals. To learn more, contact us to schedule a consultation.
Share with