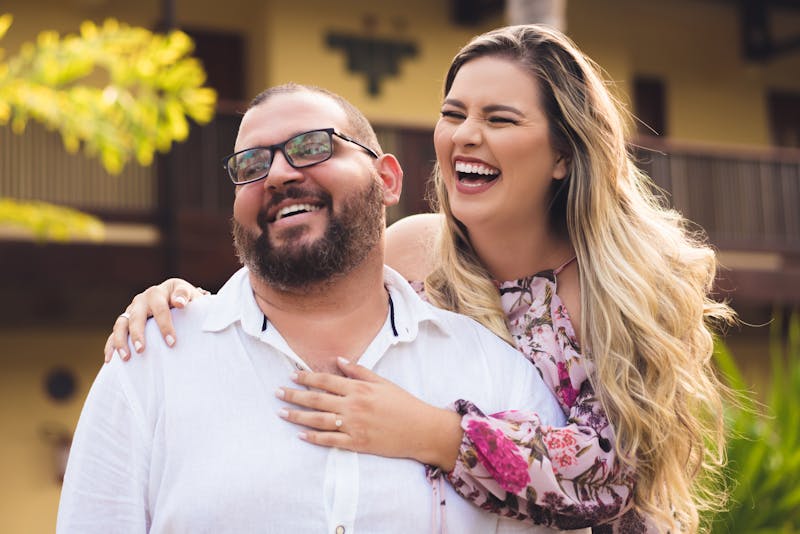 Weight loss may not be as simple as starting a new diet or implementing a new exercise routine. Millions of people struggle to achieve weight loss for medical and psychological reasons.
When you're ready to take control of your health with bariatric surgery, you're likely considering the lap band and gastric bypass. But what are the differences between them, and which should you choose?
Lap band surgery limits your food intake
Lap-band surgery, also known as a gastric band, treats or helps resolve the following:
- Obesity
- Metabolic disease
- Sleep apnea
- Diabetes
- High blood pressure
- High cholesterol
- The risk of heart disease and failure
The procedure helps limit your food intake by reducing your stomach capacity and making you feel fuller with less food, making it easier to achieve and maintain a healthier weight without cutting or stapling the stomach. During lap band surgery, the gastric band is implanted using minimally invasive techniques while you're under anesthesia. As you lose weight, your gastric band fit will change, so periodic adjustments (using a saline solution in the band) may be necessary.
Lap band surgery is prevalent because it is designed for long-term use. Because adjustable gastric banding surgery does not permanently change the anatomy of the stomach, the band can be removed at any time if desired. Additionally, at the Obesity Control Center, our Tijuana weight loss surgeons utilize the exclusive Ortiz Anti-Slip Stitch procedure. This technique is named after our lead bariatric surgeon, who developed the method to ensure patients' long-term success.
Gastric bypass produces substantial amounts of weight loss
If you are considered morbidly obese, gastric bypass is an innovative procedure that leads to significant loss of excess weight and could be the ideal approach. Gastric bypass surgery helps resolve or reduce the following:
- Obesity
- Metabolic disease
- Sleep apnea
- Obesity-related diabetes
- High blood pressure
- High cholesterol
- The risk of heart disease and heart failure
A small stomach pouch is created and attached to a section of the small intestine, allowing food to bypass a portion of the small intestine where calories and nutrients are absorbed. The smaller stomach creates a feeling of fullness more quickly, resulting in less food consumed. All surgery is performed laparoscopically, so incisions are minimal, and recovery time is quicker.
According to studies conducted on gastric bypass patients, weight loss can average more than 75% of excess body weight after one year. Additionally, the surgery reduced the total number of severe health problems of participating patients by 96%.
Our doctors not only perform gastric bypasses laparoscopically, but we minimize contact further with our proprietary technique, which includes:
- Decreasing contact between patient and instruments
- Creating just 4-5 small incisions
- Blocking the body's inflammatory response that causes pain and inflammation at incision sites when injured
- Never cutting muscle fibers
- Using dermal bonding glue to close incisions
Lap band vs. gastric bypass: which is best?
Gastric bypass is one of the most common weight loss surgeries, but the lap band is performed nearly as often and offers the same benefits. Both bariatric surgeries restrict your stomach's capacity to make you feel full sooner while eating. However, only bypass reduces the number of minerals you absorb and results in faster, increased short and long-term weight loss.
Recovery from both procedures requires:
- Four to six weeks until full recovery
- Up to three weeks off work
- A slow transition from clear liquids to solid foods
- The slow transition back to regular activity and exercise
The lap band requires no physical modification to the stomach or intestines, making it less invasive and more easily reversible. Gastric bypass is also reversible, but it is a more involved procedure.
Another difference is that the band is regularly adjusted for tightness so you can achieve the best results without the band becoming uncomfortable. This requires a more significant patient commitment to achieve the best results, as you must be willing to come in every four to eight weeks during the first year to adjust your band and ensure optimal results.
The Obesity Control Center can help you choose between lap band and gastric bypass surgery
OCC is an innovative and industry-leading metabolic weight loss center of excellence. Joint Commission International fully accredits us to help people worldwide achieve their weight loss goals with lifestyle changes and the most modern and safe techniques in bariatric surgery. Because of our international UCSD collaboration, we can bring partnerships from international surgeons to our patients.