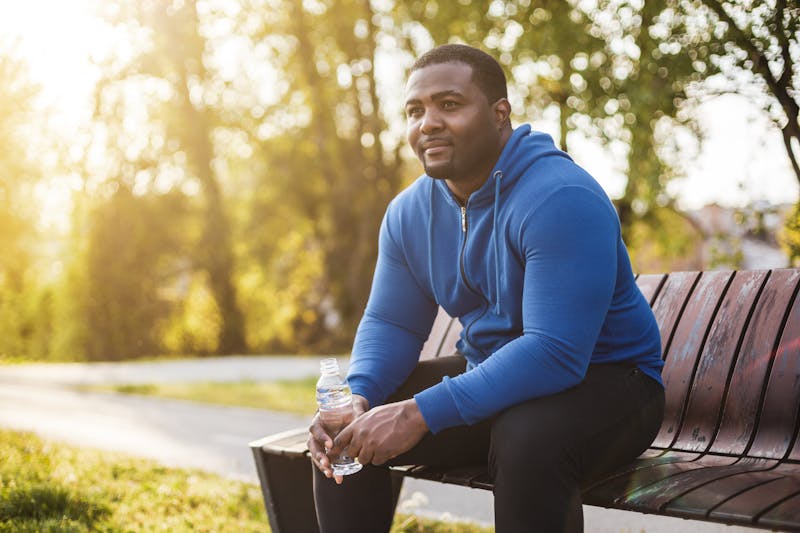 Bariatric surgery is an umbrella term that covers procedures performed on the stomach or intestines for weight loss. For example, gastric bypass is a weight loss surgery that involves surgically altering your digestive system to help you lose weight when diet and exercise aren't enough. Bariatric surgery can also help reduce serious health problems associated with being obese or overweight.
One of the most significant pros of bariatric surgery is that these advanced surgeries deliver better outcomes and a shorter, more comfortable recovery time compared to weight loss surgery in the past. However, these are some cons. Let's look at some of the bariatric surgery options offered at the Obesity Control Center and the pros and cons so you can decide whether to pursue this for yourself.
Different types of bariatric surgery
All types of bariatric surgery change how your body digests food and helps you lose weight. Typically, when your body is digesting food, it moves through your esophagus and into your stomach. Your stomach breaks down food and passes it into the intestines, which absorb nutrients.
Weight loss surgery can change your normal digestive process in one of two ways: By shrinking your stomach to hold less food, limiting how much you can eat, or shortening or bypassing part of the small intestines, determining how many calories and nutrients your body can absorb.


Using the most modern technology and innovative techniques, bariatric surgery helps people from around the globe achieve their weight-loss goals. Some of these surgical options include the following:
While all bariatric surgeries help you lose weight, the long-term success of any option depends on your ability to make permanent changes in your diet, behavior, and exercise.
Bariatric surgery pros
Arguably, the fact that bariatric surgery reduces your risk of potentially life-threatening weight-related health problems is one of its most important benefits. Examples include the following:
Heart disease and stroke
High blood pressure
Nonalcoholic fatty liver disease (NAFLD)
Nonalcoholic steatohepatitis (NASH)
Sleep apnea
Type 2 diabetes
Metabolic disease
Obesity
High cholesterol
PCOS
Another benefit is that bariatric surgery candidacy makes these options more accessible. For example, the ideal candidate for a gastric sleeve is:
Mentally, physically, and nutritionally prepared
Overweight
Has a body mass index (BMI) of 30
Ready to lose weight
Some examples of the many other bariatric surgery pros include:
People who underwent bariatric surgery lived longer when compared to similar patients who had not undergone bariatric surgery
Increased mobility
Enhanced self-esteem, work and social interactions, and sexuality
Decreased feelings of depression and anxiety
Quick, dramatic weight loss
Good long-term results
Minimally invasive when possible
Bariatric surgery cons
Having an experienced weight loss surgeon perform your surgery minimizes many of the general risks associated with surgery and specific weight loss procedures. In the months following bariatric surgery, you may be at increased risk for the following:
Depression, especially in people who experienced depression before surgery
Alcohol- and substance abuse disorders
Social relationship changes
Hair loss
Sagging skin
Gallstones
Some of the other bariatric surgery cons include the following:
Medical conditions you may already have, such as blood clots, liver disease, heart disease, and kidney stones, can worsen after surgery
Women may become more fertile following surgery, but you should not become pregnant for at least 12 to 18 months because of fetal and maternal health concerns
While surgery is the best option for long-term weight loss, it is only the first step, and additional concerns may arise
You may need to undergo additional surgeries to achieve further weight loss, remove sagging skin, address other medical concerns, or lose the regained weight
Vitamin and nutrient malabsorption
"Dumping syndrome," which is when you feel sick after eating or drinking specific things
Risk of the gastric band slipping or needing readjustment
Explore your bariatric surgery options at the Obesity Control Center
To reiterate, the risks and cons of bariatric surgery are dramatically reduced when the procedure is performed by highly trained professionals, such as the ones you'll find at the Obesity Control Center in Tijuana. We are an innovative and industry-leading metabolic weight loss center of excellence fully accredited by Joint Commission International. We help people worldwide achieve their weight loss goals using lifestyle changes and the most modern and safe techniques in bariatric surgery. Because of our international UCSD collaboration, we can bring partnerships from international surgeons to our patients.
Contact us today to learn more about the pros and cons of bariatric surgery!