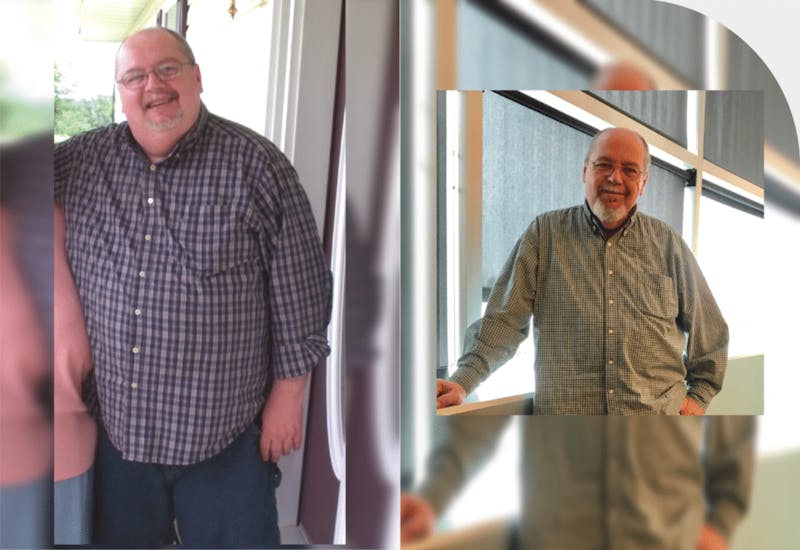 Age should not be a barrier to the benefits of weight-loss surgery. Suppose you are concerned about being "too old" for bariatric surgery or are afraid of risks and complications. In that case, we have good news: Studies show that weight loss surgery is not only safe for patients in their 50s or older, but it also enhances diabetes control, lowers the risk for heart disease, and helps to achieve successful weight loss. The Obesity Control Center offers trusted weight loss services for a healthier life. Just minutes south of San Diego, our state-of-the-art facility utilizes only the most cutting-edge technology and innovative techniques for the weight loss surgery options we offer, and our team follows the highest US safety standards. Our world-class accreditations allow us to safely and effectively help people from around the globe achieve their weight-loss goals—no matter their age.
What Makes Bariatric Surgery Safe for Most Ages
Any surgical procedure has risks, but bariatric surgery is one of the safest surgeries to perform and undergo, compared to other elective surgeries. A person's eligibility for bariatric surgery is not dependent on age but more important factors such as BMI or the number of obesity-related comorbidities. Success and improvement in health will also depend on the patient's commitment to sustained weight loss. Research states that bariatric surgery offers an acceptable outcome to elderly patients. It further clarifies that "bariatric surgery should be provided to elderly patients to improve their health conditions and quality of life."
Several studies explore how age influences the outcomes of most commonly performed bariatric procedures, and most of them conclude that weight loss surgeries are safe and feasible in patients over 50 years old. Recent studies show that bariatric surgery may be safe for those in their 60s, 70s, and even for some in their 80s. Surgery may significantly reduce the risk of heart disease and stroke for patients with type 2 diabetes.
Furthermore, bariatric surgery is not as invasive as most people would assume. Weight-loss procedures now use a laparoscopic approach to reduce risks and complications. Our surgeons at OCC developed a laparoscopic incision technique at our facility located just south of San Diego called the No-Touch™ Technique. Like the concept of the no-touch technique used in suturing, it involves minimum contact at every level. From blocking the cascade of mediators that cause pain and inflammation at the incisions to working through the abdominal wall with pencil-thin instruments so we don't cut a single muscle fiber. Our process uses 4-5 incisions, the largest of which being about an inch long, with the rest about a quarter of an inch long (about the width of your pinky fingernail). To help incisions heal with a softer appearance, our expert surgeons use dermal bonding glue. We use half the standard or typical gas pressure, which in turns leads to less gas pain associated with other laparoscopic procedures. Overall, laparoscopic procedures can reduce recovery time, scarring, and are generally safer.
OCC patient Cindy underwent an Improved gastric sleeve surgery in Mexico a 60+ patient, and she experienced no surgical complications. She is now enjoying her newfound health and substantial weight and health improvements.
"It's amazing to me that before my surgery, I took eight prescription drugs, and now I take one pill for acid reflux, and the rest are vitamins," Cindy explained. "I am 82 pounds lighter on my knees, hips, and joints! All of my aches and pains, as well as my depression, has diminished. To me, it's not about how much weight I lose or how much younger I can look, but about how healthy and happy I feel about myself!"
Why You Should Get Bariatric Surgery After 50
Bariatric surgery is a life-changing experience for patients because they gain more health benefits besides losing weight. Because bariatric surgery reduces the risk of potentially life-threatening weight-related health problems, patients can achieve the following:
Improved cardiovascular health
Long-term remission for type 2 diabetes
Improved or cured obstructive sleep apnea
Joint pain relief
Relief of depression
Alan Wood, an OCC 60+ patient, experienced 30 years of obesity and suffered from sleep apnea and diabetes. He says being referred to OCC was the best thing to happen to his health.
"I had the surgery in April of 2016, and I have lost almost 135 pounds," Alan said. "My sleep apnea, type 2 diabetes, and joint pain are all gone! Everything has changed for me. I could not be happier!"
Similarly, Gayle is living a new life at 64. Despite multiple comorbidities, she received a bariatric procedure, and like Cindy, her prescription list has dwindled.
"I had every comorbidity you could come up with: Type 2 diabetes (95 units of NPH daily), hypertension, degenerative arthritis, serious yeast infections, and dangerously high cholesterol," Gayle described. "Being an older person, I wanted the best chance for survival that was out there. After talking with him, I just knew that Dr. Ortiz had the skills and ability to get me through this. So here I am! Just two years later, I have gone from taking a handful of pills both morning and night to just ten units NPH."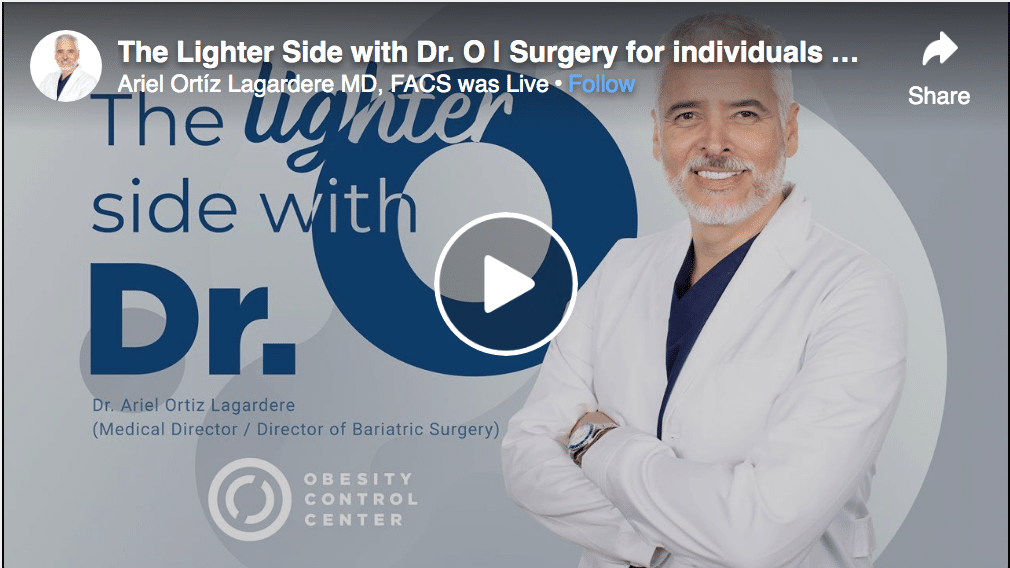 >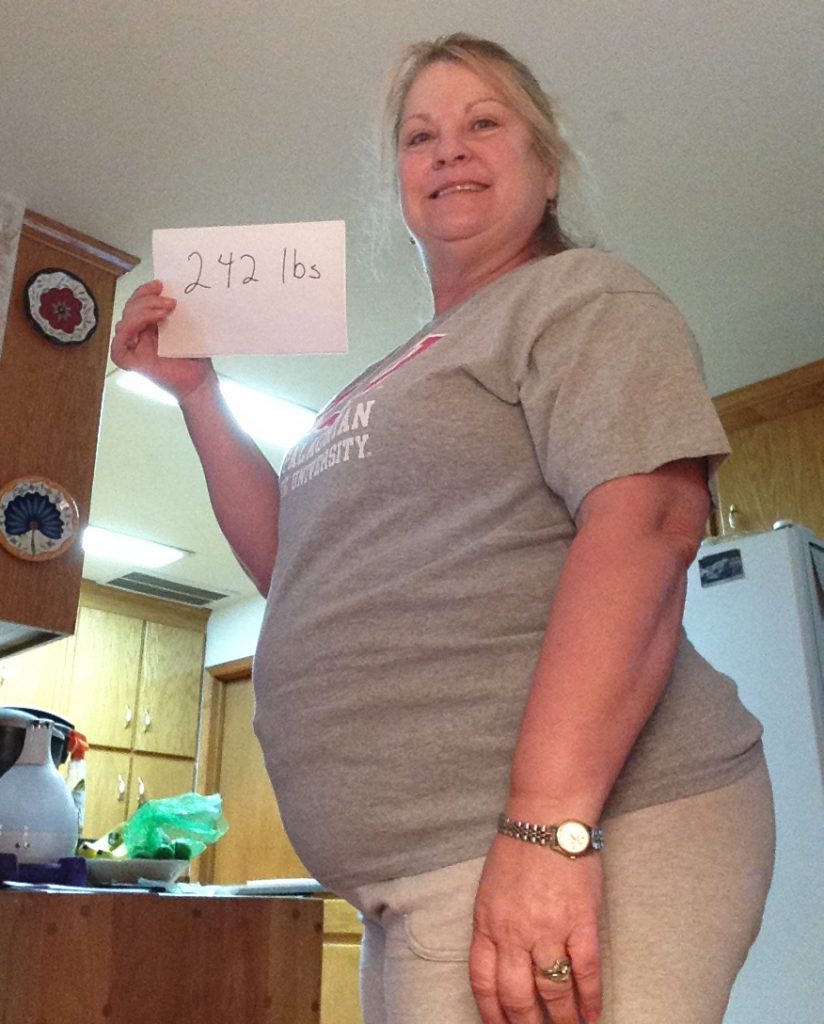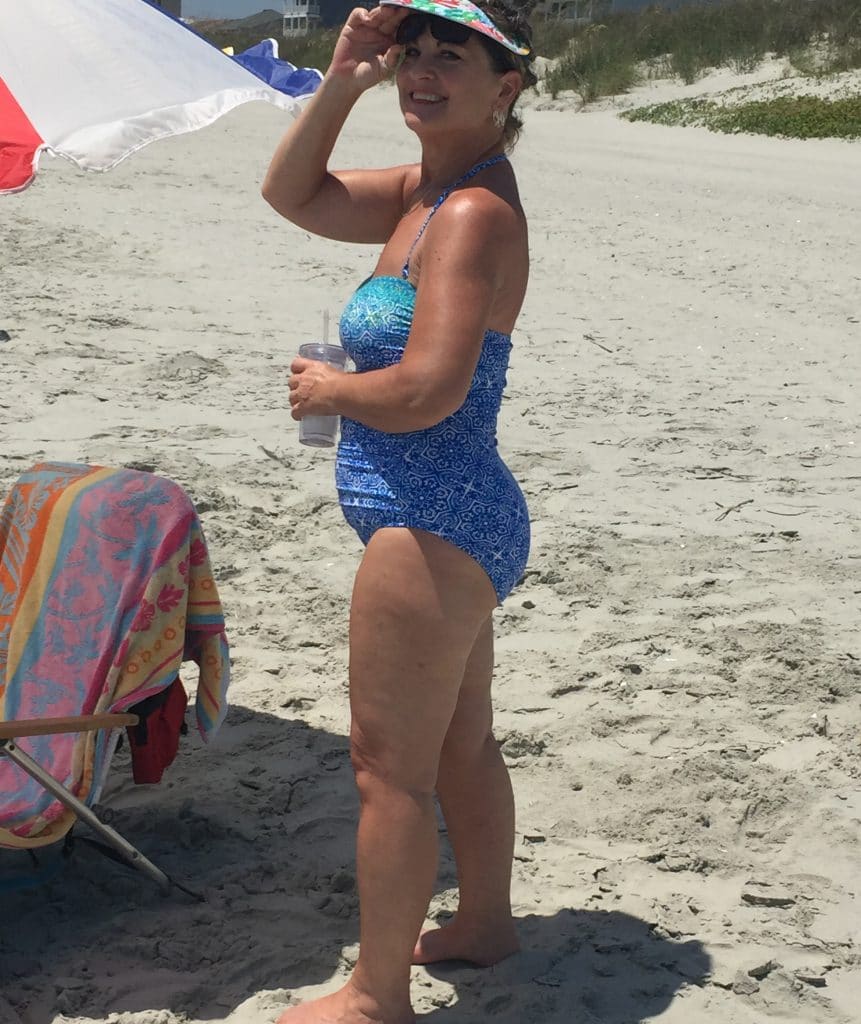 > >
Life After Surgery at OCC
Most people in their 50s are already looking forward to retirement. Whether those years are spent pursuing new hobbies, traveling, or tackling new adventures, you don't want health issues derailing those opportunities. Besides having more energy than before, OCC patients are embracing what it feels like to be healthy.
Chris Nyvall thanks OCC for helping him feel young again at age 70 and enjoy activities he hadn't since his youth.
"This surgery has and will be a life-changer for me," Chris said. "Once again, I can play tennis by running to get a ball, something my knees would not allow in the recent past. It feels good to go after a ball, reach it, and return it when six months ago I would and could not get to the ball! It's never too late to decide to proceed with Dr. Ortiz."
Kerri Laurin is a 51-year-old patient who lost more than 85 pounds in 6 months. Her motivation for pursuing surgery was simply to be able to live the best life possible.
"Before surgery, I was sad all the time, I was miserable, I was depressed. I just wasn't doing anything," Kerri said. "Since the surgery, my family and friends (say) 'slow down.' The things I've missed for the last 20, 25 years from being heavy, I'm doing (them)."
Bariatric surgery, however, is just half the battle. What OCC provides after surgery is a tool that reinforces positive lifestyle changes. This is where their support groups and post-op care come in. They help uphold the patient's commitment to living their healthiest life possible. Renowned for its unparalleled care, OCC guides patients through five-years of post-op care through an app, online support groups, and US-based on-call patient coordinators. You become part of our family. From consultation and surgery to a lifetime of support and assistance, you're a member of the #OCCFamily.
"It is a big step, but it's well worth it," Kerri said. "Anybody that's on the fence, just do it. You'll never regret a single day—I definitely haven't."
Achieve Your Best Health At Any Age
Don't let your age keep you from reaching your health goals. To learn more about your weight-loss service options, contact Obesity Control Center south of San Diego today.
"It is a big step, but it's well worth it," Kerri said. "Anybody that's on the fence, just do it. You'll never regret a single day—I definitely haven't."
Share with