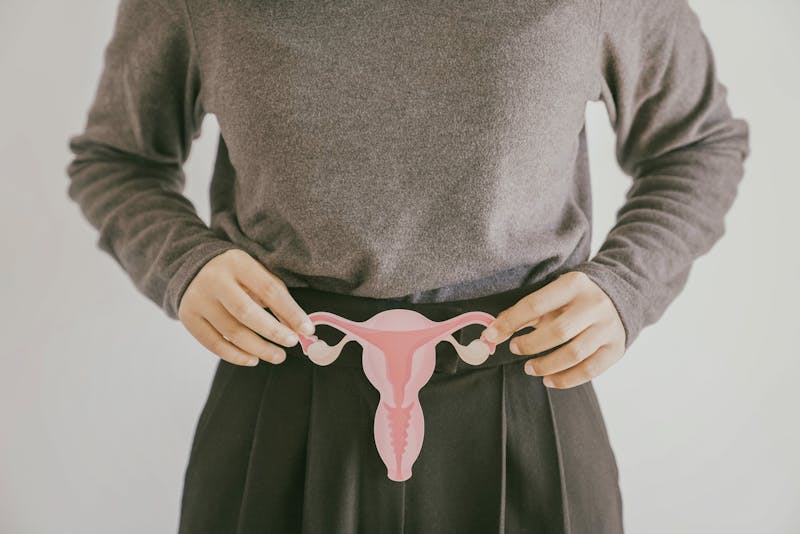 Polycystic ovary syndrome (PCOS) occurs when tiny sacs of fluid develop along the outer edge of the ovary, called cysts. The signs and symptoms of PCOS are generally more severe in women who are overweight or obese, as the condition can cause significant weight gain and complications associated with metabolic syndrome.
Bariatric surgery, or weight loss surgery, can help resolve PCOS symptoms. At Obesity Control Center, we offer surgical solutions for PCOS to assist in losing weight and reducing PCOS symptoms.
Causes and Symptoms of PCOS
While the exact cause of PCOS is unknown, some of the contributing factors include:
Insulin Resistance: Insulin allows cells to use sugar. If cells become resistant to the action of insulin, blood sugar levels can rise and cause your body to make more insulin to reduce the blood sugar level. Too much insulin causes your body to produce an excess of androgen, causing issues with ovulation.
Low-Grade Inflammation: White blood cells respond to infection or injury called low-grade inflammation. People with PCOS have a specific type of long-term, low-grade inflammation that causes polycystic ovaries to produce androgens, possibly resulting in heart and blood vessel problems.
Heredity: Certain genes might be linked to PCOS, and family history may play a role in developing the condition.
Excess Androgen: With PCOS, the ovaries may produce high levels of androgen, which interferes with ovulation. Eggs don't develop regularly and aren't released from the follicles where they grow.
A diagnosis of PCOS is made when you have at least two of the following symptoms:
Irregular periods
Too much androgen results in excess facial and body hair, severe acne, and male-pattern baldness
Bigger ovaries
Many follicles containing immature eggs may develop around the edge of the ovary
The ovaries do not work as they should
PCOS Complications
Complications of PCOS can include:
Infertility
Gestational diabetes or pregnancy-induced high blood pressure
Miscarriage or premature birth
Severe liver inflammation caused by fat buildup in the liver
Type 2 diabetes or prediabetes
Sleep apnea
Depression, anxiety, and eating disorders
Cancer of the uterine lining (endometrial cancer)
One of the most disruptive PCOS complications is metabolic syndrome. This is a cluster of conditions including:
High blood pressure
High blood sugar
Unhealthy cholesterol or triglyceride levels significantly increase your risk of heart and blood vessel (cardiovascular) disease
Weight Loss Surgery for PCOS
Obesity commonly occurs with PCOS and can worsen complications of the disorder. OCC offers the following weight-loss surgical solutions for PCOS:
Gastric Bypass
Gastric bypass surgery can reduce high blood pressure and high cholesterol and lower the risk of heart disease and heart failure. A small stomach pouch is created and attached to a section of the small intestine, which can effectively reverse insulin resistance in people with diabetes. Insulin resistance is a significant problem for people with PCOS.
Gastric Sleeve
Gastric sleeve surgery, delivered by our team of world-class bariatric surgeons in our Tijuana, Mexico, weight-loss hospital, is a procedure in which a surgeon creates a vertical sleeve within the stomach with surgical stapling. This surgery treats metabolic disease and can help improve PCOS and fertility.
Lap-Band
Lap-band surgery treats obesity and metabolic disease and can resolve diabetes. A unique band (LAP-BAND®/Realize® Band) is placed around the upper part of your stomach to help limit your food intake by reducing your stomach capacity and making you feel fuller with less food. It is considered a safe and effective way to achieve and maintain a healthier weight without cutting or stapling the stomach, which can help resolve PCOS issues.
Obesity Control Center is the Best Choice for Weight Loss Surgery for PCOS
If you have been diagnosed with PCOS, weight loss through weight loss surgery can help improve your condition immensely.
Obesity Control Center is fully accredited and follows the highest US medical safety standards. We have the lowest complication and infection rate paired with a 20+ year track record of successful surgeries and have pioneered multiple techniques worldwide. OCC guides you through our app, online support groups, and US-based on-call patient coordinators through five years of post-op care. You become part of the #OCCFamily for life.