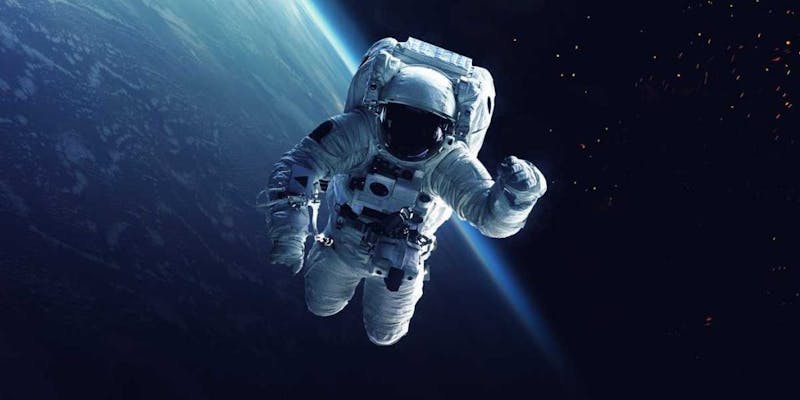 It is the vocation of the doctor to study, analyze and reflect on the health problems that afflict our population, as well as to deepen in the emerging areas of medicine and that it seems necessary to penetrate more decisively in their field of knowledge.
Such it the case of space medicine, which is a branch of medicine in charge of studying the adaptation of the human being and the response of the various organs and systems to the microgravity or absence of microgravity and to the exposure to solar and cosmic radiation to which it is exposed.
It draws on related sciences such as aeronautical medicine, astrobiology, telemedicine, nutrition, and biotechnology. With the help of all of them, the aeronauts have been able to survive, for long periods, in adverse environments and with their study and solutions the biological conditions necessary for an eventual interplanetary trip have been prepared.
By doing so and by the very conditions of the space booths, a great collateral technological development derived from space medicine has been promoted, examples of which are elemental nutrition, disposable diapers, velcro, and water recyclers and purifiers, to mention some. Many of these developments have also strongly promoted the advancement of medicine and as examples of this, we have the arms of the surgical robot, telemedicine and the satellite tracking of diseases.
---
Although there are several approaches to the definition of what is Telemedicine, we will leave in the present text the impartial comment that in 1994-1995 diffuses the World Health Organization:
The delivery of health care services, where a critical factor, by all health care professions using information and communication technologies for the exchange of valid information for diagnosis, treatment and prevention of disease and injuries, research and evaluation, and for the continuing education of health care providers, all in the interests of advancing the health of iniduals and their communities. "
The combined use of information and communication technology opens new possibilities for medicine. Not only is it now possible to provide medical care over long distances, but technology can also help make medicine safer, more effective and more convenient. The use of information and communication technology offers patients and physicians more opportunities to gain insight into treatment options. When information is more readily available, patients and physicians can more fully evaluate their options and make fully informed decisions.
Telemedicine is the practice of distance medicine, whose interventions, diagnoses, treatment decisions, and recommendations are based on data, documents and other information transmitted through telecommunication systems.
Telemedicine as we know it was created to monitor the health of astronauts, from physical to psychological monitoring. Since then many governments have adopted and even regulated it, establishing the principles on which it should be based, for example, talk about the doctor-patient relationship and the confidentiality of the information generated during the consultation; there is talk about the responsibilities of the physician, who must ensure that the patient, the health professionals who attend him or the relatives, can use the telecommunication system and the necessary instruments; and also talk about the quality of care, quality measures should be established to ensure the best diagnosis and possible treatment practices in telemedicine.
---
An example of this equipment:
Devices for blood analysis are able to read the acidity, alkalinity, levels of carbon dioxide, sodium bicarbonate, potassium, chloride, and glucose in very few minutes, and with very little blood (3 drops). Now also used in hospitals, flights, boats, submarines, and other sites.
Taking the temperature when we are sick can be somewhat complicated, the standard mercury thermometer can be difficult to read, a rectal is somewhat uncomfortable. Using technology originally developed for space, specifically in astronomy to detect objects in the infrared, was created a sensor that serves as a thermometer, works by measuring the amount of infrared energy that the eardrum emits through the ear canal, or just on your skin.
Space science and technology really revolutionized prosthetics with an essential contribution: a material originally created for space ferries that has made prostheses much more complex, strong, light, versatile and intelligent. Robotic legs capable of running, high level functional artificial hands and, among other artifacts, even a robotic exoskeleton.
One of the most important legacies in the medical field are the intensive care units (ICUs) present in every hospital in the world. The control systems used in ICUs and heart rehabilitation rooms were developed from the systems used to control the health of astronauts during the first space missions in the 1960s. Countless humans beings who recover from heart attacks and other serious illnesses or injuries owe their lives to this technology, a direct result of NASA's space program.
Improved breast biopsies have been developed as a result of technology for the Hubble Space Telescope program. Biopsies can now be performed with a needle instead of a scalpel. Needle biopsies benefit patients by leaving only a small mark in place of a large scar, at a significantly lower cost – an average of 1/4 part of what costs the most traditional biopsy.
Life jaws or life scissors, this powerful hand rescue tool can quickly cut through cars or other enclosures with the aim of freeing people involved in an accident or other dangerous situation. It was developed as part of space technology, using the same form of force that is used to separate solid fuel rockets from space transporters.
We have shown in this article only a few examples of the benefits spatial science and technology brings us to health. It was seen that since the beginning of the space race, these efforts have brought benefits that were not originally envisioned, but that, using the ingenuity of scientists and technologists, other developments have been made.
Dr. Oscar Uribe
OCC Health Care
Share with