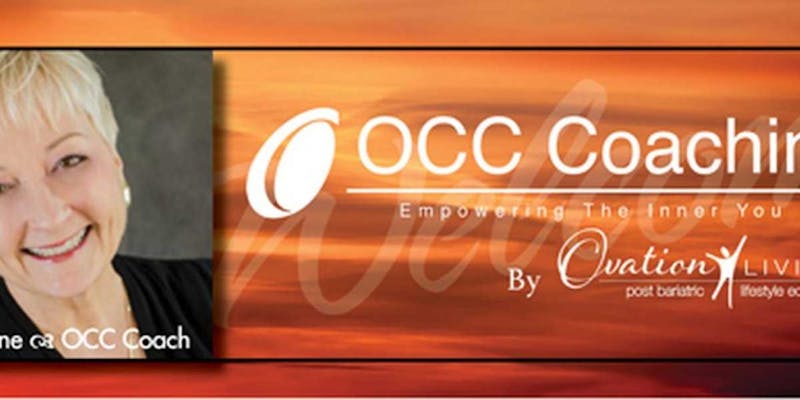 OCC Coaching by Ovation Living™ Welcomes You
We are so pleased to be partnering with Dr. Ariel Ortiz™ and his team at Obesity Control Center™ to bring you the best in post-­bariatric lifestyle education and personal coaching.
Like you, I researched, agonized and then finally gave myself permission to have my own bariatric weight loss surgery back in 2010. I remember being both tormented and thrilled at my decision to go ahead with the surgery. Afterwards, I recall how important it was to be surrounded by people in my life that I could speak with as I developed my new bariatric lifestyle habits and a new approach to life.
Each of Us Has Our Own Unique Goals
I recently had the opportunity to visit the Obesity Control Center, and I spoke with several patients planning their bariatric surgery as well as their family and friends. One thing that became very clear to me is that each patient had their own unique and different set of goals and life circumstances surrounding their bariatric weight loss journey. Some wanted to fit in a smaller dress size. Some wanted to be around to see their grandchildren grow up, and some wanted surgery to rekindle the romance in their marriage. Each set of goals was unique, and I understood the need to have a place for our goals to be voiced and honored. That's why I created Ovation Living™.
Ovation Living™ Is Ready to Serve You
Regardless of what your goals are for your new Self, we want you to know that Ovation Living™ is here for you every step of the way. We salute your vision for your future, and are very honored to be embarking on this journey with you. All of our seminars and workshops are offered online and/or by telephone, so you can participate from anyplace on the globe that has a cell or internet signal. For those who would like more personal or in-­-depth support, we also offer personal 1:1 coaching with an Ovation­-Living™ certified life coach.
Free Open Mic Night Announced
I invite you to join us every Thursday evening for our Open Mic Night. These calls are FREE, interactive and topics vary. I personally lead these calls, and you will find them insightful and inspiring. Please invite your family and friends to join, as well. All calls are confidential – no names are taken, no RSVP is required, and participation is totally free with no obligation. Join us as your schedule permits.
The call-in number is: 1 (209) 647-1075, Passcode: 139861#
| | | | | |
| --- | --- | --- | --- | --- |
| Call Time: | | 5 pm Pacific | | |
| | | 6 pm Mountain | | |
| | | 7 pm Central | | |
| | | 8 pm Eastern | | |
Sincerely,
Judy Lane