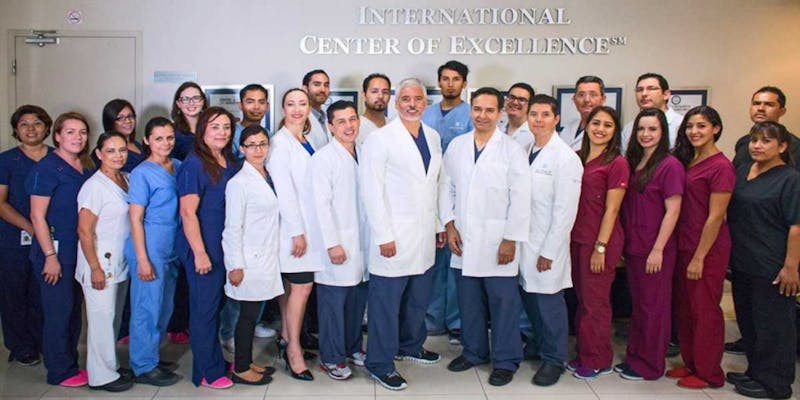 Gastric surgery is a safe, effective solution that can produce life-changing results for those who struggle with weight gain and obesity. But if you aren't careful about which Mexico medical center you choose for your procedure, then you could face several problems down the road.
Risks of using an inexperienced surgical center:
An experienced surgeon might know about newer, safer techniques for the most common weight loss surgeries.
Low safety standards at a hospital could put your health at risk.
Outdated techniques could result in numerous problems, such as a leaking gastric sleeve, among many others.
Older facilities may be using outdated technology that makes the procedures more complex than necessary or less precise.
Long-term weight loss may be more difficult if the proper surgical practices are not being used.
For these reasons and many others, it's critical that every patient takes the time to research their options and have their surgery performed by a hospital that specializes in gastric surgery.
Whether you are looking into gastric bypass surgery, gastric sleeve surgery, gastric band surgery or other procedures, your overall health and weight loss results will be affected by the level of care you receive.
As the global leader in weight loss surgeries, Obesity Control Center gives you the peace of mind knowing that your procedure is performed by the world's best surgeons, whose experience in the weight loss arena is unsurpassed.
Gastric surgery centers: What to look for
If you are just beginning to weigh your options, then you'll want to make sure you choose a premier hospital for your procedure. Here are just a few reasons why thousands of patients come to Obesity Control Center to transform their lives.
Experience
In gastric surgery, experience is everything. Obesity Control Center is the unchallenged leader in weight loss surgeries across the globe, having performed more than 10,000 procedures. We are proud to say that no other surgical center in the world has more experience in this field than us.
Specifically dedicated to weight loss
Today, many hospitals now offer gastric surgery as an option, but only as a separate department of a larger medical center. Obesity Control Center is specifically designed for weight loss surgeries. That means our entire hospital is dedicated to gastric procedures and related cosmetic services.
Expert surgeons
The results of your procedure are only as good as the surgeon who performs it. That's why Obesity Control Center is home to the best in the world, including Dr. Ariel Ortiz, who was recently named one of America's top surgeons in Newsweek magazine.
Our Board Certified surgeons have unparalleled experience in the field. In fact, they have pioneered techniques used in other hospitals around the world and also provide instruction and training to other leading bariatric surgeons in the United States.
World class medical professionals
In addition to experienced surgeons, you must choose a hospital with a full staff of medical professionals who are passionate about providing the best possible care to every patient. At Obesity Control Center, we have a full staff of medical personnel who are specialists in the field of gastric surgery, including anesthesiologists, nutritionists, cardiologists, and follow-up physicians.
International Center of Excellence
Being designated as an International Center of Excellence means that a hospital has surpassed several rigorous standards for patient care and safety. Obesity Control Center is among only a handful of hospitals outside the U.S. to receive this distinction. In fact, less than 5% of American hospitals have been deemed an International Center of Excellence.
Advanced, Modern Facilities
The environment in which you receive your procedure plays a vital role in the care you receive. That's why our modern facilities are equipped with state-of-the-art technologies and sophisticated operating rooms. In addition to providing the highest levels of safety, we have designed every part of our hospital to be a relaxing, comfortable environment for your procedure.
Types of gastric surgery
Keep in mind that there are several types of gastric surgery, each with its own unique procedure and features.
Most of the procedures produce a similar intended effect of restricting the amount of food you eat and helping you reach fullness faster. Your doctor will help you determine which procedure is best for your situation, but here are the basic differences between each:
Gastric Bypass Surgery: A small stomach pouch is created and attached to a section of the small intestine, allowing food to bypass a portion of the small intestine where calories and nutrients are absorbed.
Gastric Sleeve Surgery: A vertical sleeve of stomach is created using a stapling device and the rest of the stomach is removed. Food passes through the digestive tract as normal and is fully absorbed into the body.
Gastric Band Surgery (Lap Band): A band is placed around the upper part of the stomach, iding it into a small pouch that holds a smaller amount of food and a larger lower stomach.
Gastric Plication: A similar procedure to the traditional gastric sleeve – in which a sleeve is created by suturing stomach tissue, rather than removing it, thereby preserving its natural nutrient absorption capabilities.
Gastric Balloon: This is actually a non-surgical procedure pioneered at Obesity Control Center, in which a balloon-like device is inserted into the stomach and inflated.
To learn more about your options for gastric sleeve in Mexico, contact Obesity Control Center to discuss your specific situation in confidence. Our specialists are happy to answer your questions and show you why we are known around the world for superior patient care.