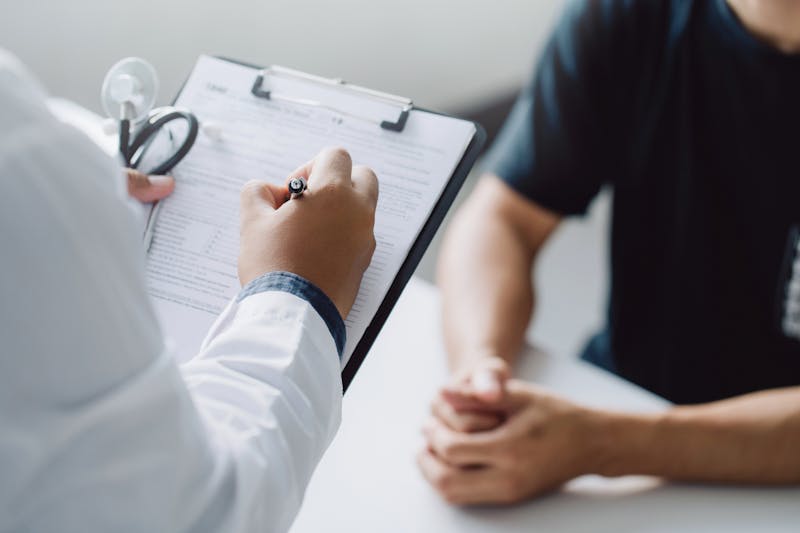 Last year, the IFSO and ASMBS issued new guidelines on the requirements for weight loss surgery. These leading experts in the realm of bariatric and metabolic surgery made this decision based on a breadth of new evidence that has changed the entire industry's perspective on weight loss surgery. The new guidelines expand patient eligibility for weight-loss surgery and support metabolic surgery for type 2 diabetes patients at a body mass index (BMI) of 30 or higher. A BMI is a measure based on one's height and weight and is considered to be one of the most important criteria for candidacy.
The ASMBS/IFSO Guidelines on Indications for Metabolic and Bariatric Surgery – 2022 are to replace the status quo first put in place by the National Institutes of Health (NIH) over 30 years ago. For over three decades, the standards laid out by the NIH have dictated how insurers and doctors make decisions regarding who is eligible for weight-loss surgery, what kind of procedure is right for them, and why they need it.
Both the ASMBS and IFSO have been leading authorities on this issue for decades. The American Society for Metabolic and Bariatric Surgery (ASMBS) is the largest group of bariatric surgeons and integrated health practitioners in the United States. The International Federation for the Surgery of Obesity and Metabolic Disorders (IFSO) comprises 72 associations and groups all over the world.
Changing times
After hundreds of clinical trials and peer-reviewed studies, the National Institute of Health's 1991 consensus statement on Bariatric Surgery no longer reflects best practices by modern standards. It lacks relevance to modern-day treatments and is long overdue for an overhaul.
The 1991 consensus statement stated that bariatric surgery should only be performed on patients with a BMI of 35 to 40 (or higher) and at least one weight-related condition, such as hypertension or heart disease. It also stated that bariatric surgery should not be performed on children and adolescents regardless of their BMI simply because there was little data on it at the time.
New eligibility standards
The updated ASMBS / IFSO guidelines now state that metabolic and bariatric surgery is safe for individuals who have a BMI of 35 or higher, regardless of whether or not they have obesity-related conditions and how severe those conditions may be. Furthermore, it can be an option for patients with a BMI of anywhere from 30-34.9 who are suffering from metabolic diseases. It is also cleared for children and teens who meet certain conditions.
However, the guidelines also state that weight loss surgery should be an option for patients with a BMI of 30 or higher, whether they have a metabolic disease or not. This is specifically aimed at patients who have already exhausted other efforts to lose weight which have proved fruitless. Beyond that, it also recommends that obesity definitions utilizing the BMI framework should be adjusted based on population. For example, Asian populations should be considered eligible at a BMI of 27.5 instead of 30.
Higher Levels of Safety and Effectiveness for Modern-Day Weight-Loss Surgery
The new guidelines go on to state that, based on substantial evidence, weight loss surgeries are the most effective treatment for obesity for patients lying anywhere on the BMI spectrum. Since the 1991 NIH statement, countless studies have been done showing that metabolic and bariatric surgery produces better results compared to non-surgical weight loss methods.
It is worth noting that older surgical operations, which were in use around the time the NIH statement was put out, have long since been replaced with newer, safer, and more effective techniques. Roughly 90% of all weight loss procedures performed worldwide are now laparoscopic, involving the insertion of a camera into the stomach and pelvis for more precise treatments.
Helping more patients get the treatment they need
It is estimated that around 1 to 2% of eligible patients undergo weight-loss surgery every year. Many believe that the NIH's misleading statement from 1991 has largely contributed to this small percentage. Roughly 13% of the world's population is obese. In the United States, that rate is as high as 42%.
The ASMBS/IFSO guidelines are just one instance of changing attitudes towards metabolic surgery and the limited scope it has been allowed to have thus far. In 2016, the American Diabetes Association (ADA) and 44 other associations put out a joint statement stating that metabolic surgery is a viable option for individuals with type 2 diabetes and a BMI of 30.0 to 34.9, in cases where hyperglycemia is unable to be controlled by alternative methods.
Why choose Obesity Control Center?
As a Joint Commission International fully accredited practice and part of the International Institute of Metabolic Medicine, the Obesity Control Center provides patients with the best treatment experience possible. Our state-of-the-art medical facility in Baja California, situated just a mile from the border, is equipped with the latest in technology, ensuring that patients receive only the latest and most innovative treatments available. Our dedication to high standards and effective treatments has brought thousands of patients to our doors, each one leaving with a higher level of confidence and a better outlook on life.
At Obesity Control Center, we follow all health and safety standards, allowing for incredible results and the lowest risk possible. Every aspect of our practice, including our staff, surgeons, and facilities has been evaluated and reviewed by various experts in the medical field. While most American hospitals fail to meet these standards, we do.