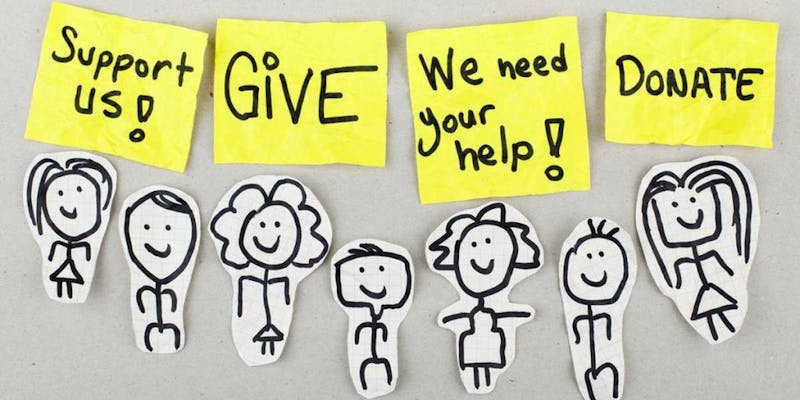 Creating Awareness for a Nobel Cause
It seems like every month there is a theme to celebrate or observe, and in health care there are so many causes one can be active and be involved.
There is nothing like the satisfaction of helping a person in need, which is the thrill that I, along with so many doctors, share and got into medicine in the first place. In my opinion, there are very few things that make you feel like you do a difference in the world, or at least in one person's world, like helping them in a time of need.
DONATION MONTH
April is National Donate Life Month, and it is something that should have more awareness for everyone. Donate Life America informs that in 2014 there were 24,000 patient that were given a second chance at life thanks to organ donation, but also, that the list of patients waiting for w new organ is around 124,000 patients, that 6 out of 10 are minorities, and nearly 10,000 are under the ages of 10. The saddest statistic is that an average of 21 patients die each day waiting for a new organ that doesn't get to them in time.
WHO CAN DONATE
There are so many ways anyone can do to help. Some of the most commonly asked questions usually are that if they can be donors, and in theory anyone can be a donor, it's just something that needs to be determined at the time of death in order to be a candidate for organ donation.
Also religion is not an impediment, were most religions actually support organ donations, due to the fact that it is viewed as one of the maximum expressions of compassion and generosity. Also, there is no cost to be a an organ donor, family only would need pay medical expenses prior to patient's death and funeral expenses. Social status is not a factor for determining if they will receive an organ or not, rather the severity of the condition, blood type, tissue type and if they are a match.
HOW DO I REGISTER
It is very simple to register as an organ, eye or tissue donor, it can be done online at http://donatelife.net/, or as simple as when a person gets or renews a license.
Donating an organ, eye or tissue is one of the ultimate acts of kindness anyone can make, whether in life or death, if I can help anyone get a chance at having a new life, there would be no hard decision to make. As a doctor, my life is about doing what's best for a patient and helping them in a time of need, as a person I would agree with being an organ donor.
In a world that has so much selfishness, everyone wanting more and more for themselves, what could be better to stop and think that when we die, we won't need our body anymore, why not donate and give someone the opportunity to continue enjoying the thrill of living alongside their families. We never know if that family might one day help out our families in another time of need.
All we need is a single act of kindness to get things in motion. Let's help out someone out there, it's only another person's life we would be impacting in a way that goes well beyond what any words could describe.