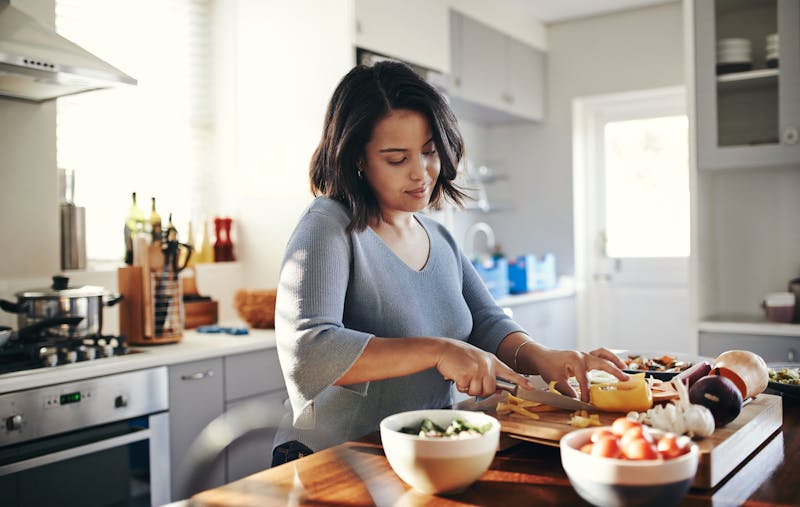 Introduction
If you're looking to lose weight and keep it off, you might be thinking about gastric sleeve surgery. In this blog post, we'll go over what this surgery is, who it's best for, and how well it works for long-term weight loss. We'll look at real results and what actual patients have to say. Our goal is to help you make the best choice for your weight loss journey.
What is Gastric Sleeve Surgery?
Gastric sleeve surgery is a way to help people lose weight by making the stomach smaller. In this surgery, part of the stomach is taken out, leaving only a small part that looks like a "sleeve" or a banana. This smaller stomach helps you feel full quicker, so you eat less and lose weight (1).
Unlike some other types of weight loss procedures (such as roux en y gastric bypass surgery), the gastric sleeve doesn't change where your food goes in your body. This often means fewer problems after surgery and a faster return to normal life (2). Many people pick this surgery because it's simpler but still extremely good at helping with long-term weight loss (3).
If you're having a hard time losing weight and are thinking about surgery, a gastric sleeve might be a good option. Here at the Obesity Control Center in Tijuana, Mexico, we're experts in this surgery and make sure our patients are well taken care of.
Who is a Candidate for Gastric Sleeve Surgery?
Wondering if gastric sleeve surgery is for you? Usually, this surgery is for people with a Body Mass Index (BMI) of 40 or more. But if your BMI is 35 or higher and you have health problems like diabetes or high blood pressure, you could also be a fit (4).
This surgery is also often good for people who've tried other ways to lose weight but haven't seen results. To make it work in the long run, you'll need to stick with healthy eating and regular exercise after the surgery (5).
Before getting the surgery, you'll go through some tests and talk with doctors to make sure it's the right option for you. At the Obesity Control Center in Tijuana, Mexico, we make sure to check if this surgery is the best fit for each person (6).
The Science Behind Gastric Sleeve Efficacy
You might be wondering, "Does gastric sleeve surgery work?" The short answer is yes, and there's solid science to back it up. On average, people lose about 60% of their extra weight within the first year after the surgery. Some studies even show that over 80% of people with diabetes see improvements or complete reversal of their condition after getting the surgery.
But it's not just about the numbers. The quality of life often improves too. Many people find that they have more energy, better mobility, and fewer health issues like sleep apnea or high blood pressure after the surgery.
That said, it's not a magic fix. To keep the weight off, you have to stick with a healthy lifestyle. Exercise and good eating habits including lots of healthy foods are key (2).
Here at the Obesity Control Center in Tijuana, Mexico, we rely on this scientific evidence to offer you the best care possible. Gastric sleeve surgery has proven to be a powerful tool for long-term weight loss, but it's most effective when paired with a commitment to a healthier lifestyle.
Reviews
Dannielle Macedo
"Highly recommend OCC, very professional from the very beginning to the end. Very clean state of the art facility. I received BETTER care from OCC than in the USA by far. Dr. Ortiz and his staff of Dr.s are very kind, helpful and very knowledgeable. I would do this again without hesitation. Thank you OCC"
Jackie S.

"As a registered nurse who works on the medical/surgical (medsurg) taking care of pts after surgery, even weight loss surgery, I feel that I received the best medical care possible at Obesity Control Center.
I chose OCC based on flawless reviews. I also knew that it must be a stellar surgery center because UC San Diego has a partnership with OCC. That's huge. For UC San Diego school of medicine, one of the top medical schools in the world, to affiliate themselves with OCC they have got to be legitimate.
I had never been to Mexico before, didn't know Spanish and felt very safe during the entire process. Everyone from the drivers, to the front desk, nurses and of course surgeons, the cafe ladies were top notch at their work. Not once did I feel unsafe.
I met with the dietician, 3 internal medicine Drs, many nurses, x-ray techs, pharmacist, pain doctors , both surgeons Dr Martinez and Dr. Ortiz, constant communication with the front desk regarding pick up times and such. That's probably not even all. I'm telling you these people are the best of the best. It's not hype. You will never receive care like this in the United States.
If I had the opportunity to do the surgery over at my hospital here in the United States vs. OCC, I would absolutely choose OCC."
Conclusion
By now, you should have a good idea of what gastric sleeve surgery is, who it's best for, and how well it works for long-term weight loss. With high success rates and fewer complications, it's no wonder this surgical option has gained popularity, especially here at the Obesity Control Center in Tijuana, Mexico.
Remember, while a gastric sleeve can offer you a head start on your weight loss journey, it's not a quick fix. Long-term success will require you to commit to a balanced diet and regular exercise. The good news is: you're not alone. Our team specializes in patient care and safety, ensuring you get the personalized advice and support you need.
If you have more questions or want to take the next steps, feel free to reach out. We're here to guide you towards a healthier, happier life.
References
American Society for Metabolic and Bariatric Surgery (ASMBS). "What You Need to Know About Sleeve Gastrectomy."
Eisenberg D, et al.. 2022 American Society of Metabolic and Bariatric Surgery (ASMBS) and International Federation for the Surgery of Obesity and Metabolic Disorders (IFSO) Indications for Metabolic and Bariatric Surgery.
Livhits M, Mercado C, Yermilov I, Parikh JA, Dutson E, Mehran A, Ko CY, Shekelle PG, Gibbons MM. Is social support associated with greater weight loss after bariatric surgery?: a systematic review. Obes Rev. 2011 Feb;12(2):142-8. doi: 10.1111/j.1467-789X.2010.00720.x. PMID: 20158617.