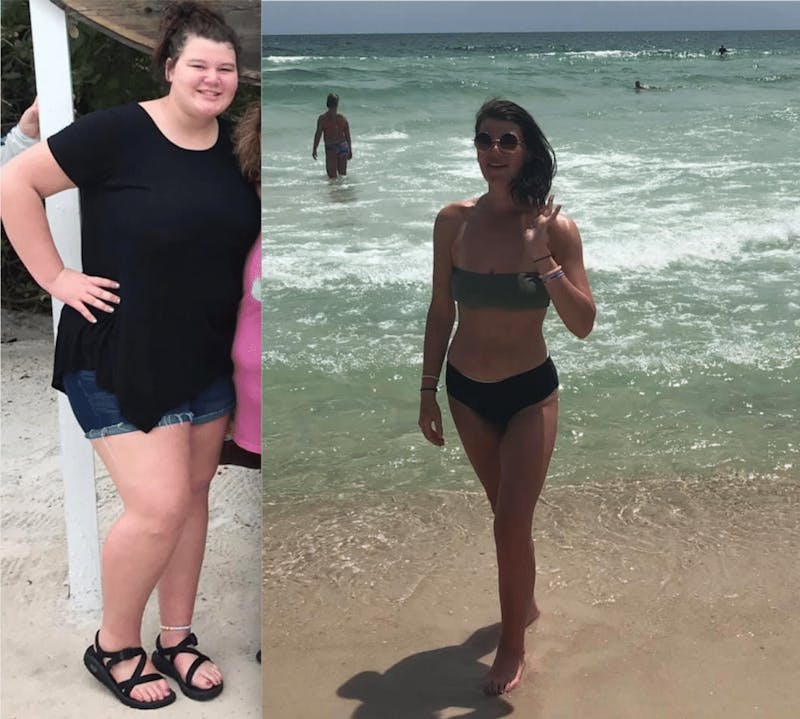 Bariatric surgery requires physical, mental, and emotional preparation, as much as any other surgery would. However, being amid a global pandemic can add a new dimension of anxiety you can experience before surgery. Especially when traveling is involved, how can you feel safe?Just minutes south of San Diego, the Obesity Control Center is going above and beyond to not only assist patients in traveling safely to their surgical center during the pandemic—a time when obesity is more dangerous than ever—but also provide the most innovative techniques in weight loss surgery to help them achieve better health.
Why Bariatric Surgery is More Important Than Ever
Since the pandemic began, many studies have reported that a significant number of the severely affected COVID-19 patients are people with obesity. According to the Centers for Disease Control and Prevention (CDC), obesity may triple the hospitalization risk due to a COVID-19 infection. Obesity is also tied to impaired immune function and decreased lung capacity and reserve, making ventilation more difficult.
Furthermore, a statement from the World Obesity Federation says, "The measures introduced in some countries (e.g., not leaving home for several weeks even for those who are not sick) will have an impact on mobility and enforced physical inactivity even for short periods increases the risk of metabolic disease."
Bariatric surgery for obese patients proves to be more relevant now than ever before.
What Are the Travel Restrictions and Risks?
According to the CDC, germs and viruses do not spread easily on planes because of the air circulation and filtering system. Travel may increase your chances of spreading and getting COVID-19, but you can minimize your risk of contracting illness with several safety precautions when you travel to Mexico for surgery. Travelers must follow the CDC's travel guidance as well as local and state advisories regarding COVID-19.
>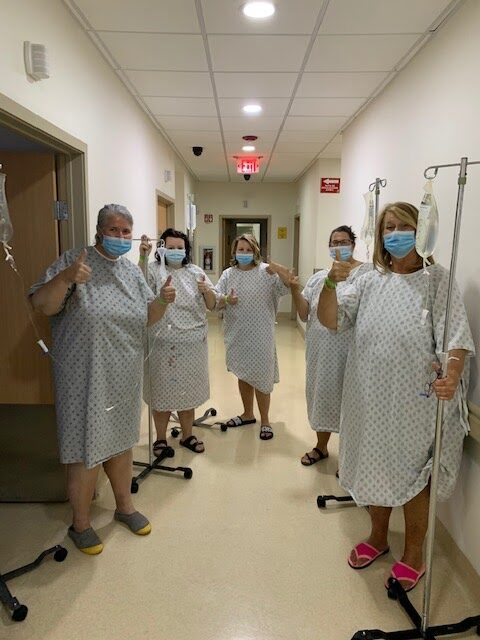 > >
If you are eligible, get fully vaccinated for COVID-19. Wait two weeks after getting your second vaccine dose to travel (it takes time for your body to build protection after any vaccination).
Get tested with a viral test 1-3 days before you travel. Keep a copy of your test results with you during travel in case you are asked for them. Do NOT travel if you test positive.
Check travel restrictions before you go.
Avoid crowds and stay at least six feet/2 meters from people who are not traveling with you.
Always wear a mask.
Wash your hands often or use hand sanitizer (with at least 60% alcohol).
Prepare to be flexible during your trip as restrictions and policies may change during your travel. Follow all state, local, and territorial travel restrictions.
If traveling by air, check if your airline requires any health information, testing, or other documents. Local policies at your destination may require you to be tested for COVID-19.
Before traveling back to the United States by air, get tested with a viral test no more than three days before your flight departs.
When you get home, get tested within 3-5 days and self-quarantine for seven days.
Visit the CDC website for the complete listing of recommendations before and after traveling.
> >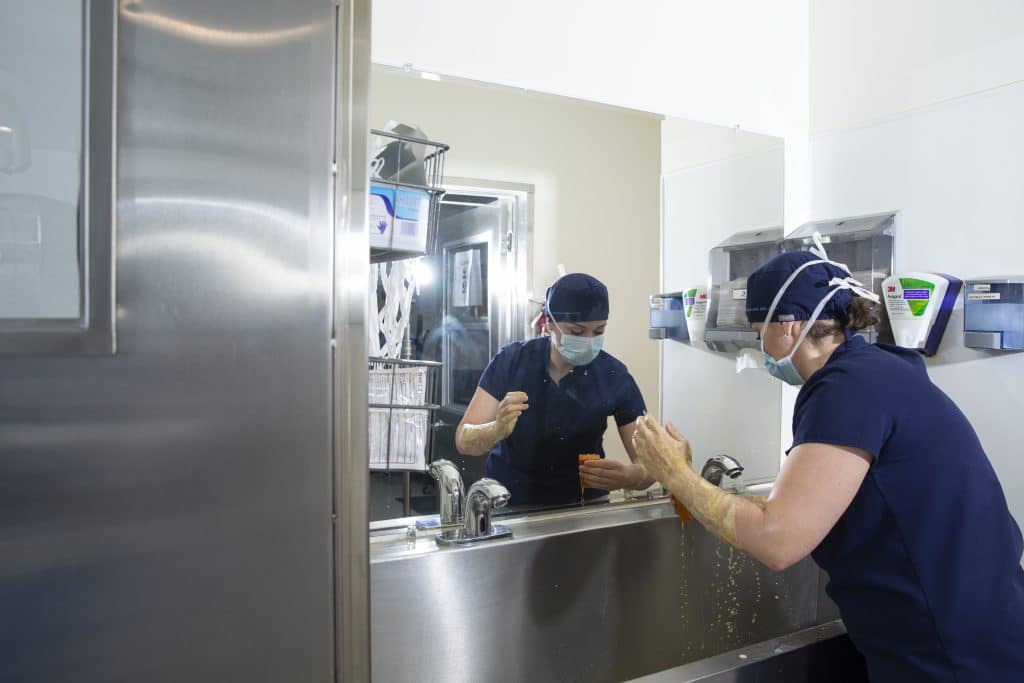 >
What's Our Surgical Center Doing About It?
While closely monitoring research and scientific publications and national and international regulatory mandates and advisories, OCC implements safety protocols to help protect the patients' wellbeing and that of our staff. Safety measures that are now part of the OCC best practices in dealing with COVID-19 include:
Before You Arrive
Patients must test negative for COVID-19 before travel (7-10 days before surgery). Even if patients have received the vaccine's full dosage, they must provide a negative COVID-19 test before travel and negative repeat testing upon arrival.
When the OCC van picks you up at your predetermined spot, our driver will be wearing personal protection equipment and will have hand sanitizer, disinfectant wipes, or spray available to all travelers. The van's AC system will also create positive ambient pressure for better air circulation.
> >
During Your Stay
We require patients to have COVID-19 testing done upon arrival, even if you got tested at home, which will include blood work and a PCR nasal swab test. The day after, a hotel shuttle will transport you to an imaging center for a chest CT scan. Once cleared and approved for surgery, you will remain in your hotel room until the day of the surgery to minimize contact with others.
Our central hotel has partnered with PREVERISK, a global leader in hotel consulting certified in COVID-19 preventive protocols for disinfection, hygiene, and general sanitation. Temperature checks, cleaning, and disinfecting of luggage upon arrival are all in place. The hotel also accommodates OCC patients on one floor to reduce interaction with other guests. Cleaning and disinfection protocols are completed every two hours for high-touch areas and points.
On the day of the surgery, we will transport you to our surgical center (no companions) and take you directly to your hospital suite. You will remain in your private room during your hospital stay. After surgery, you can stay in the suite until the transportation is ready to take you back to the hotel or airport.
Patients who require follow-up testing before their return home can arrange testing through our office. We will conduct the test two days before your return home. Please see the OCC Covid-19 Protocol packet for more information on pre-arrival and pre-operative COVID testing requirements.
>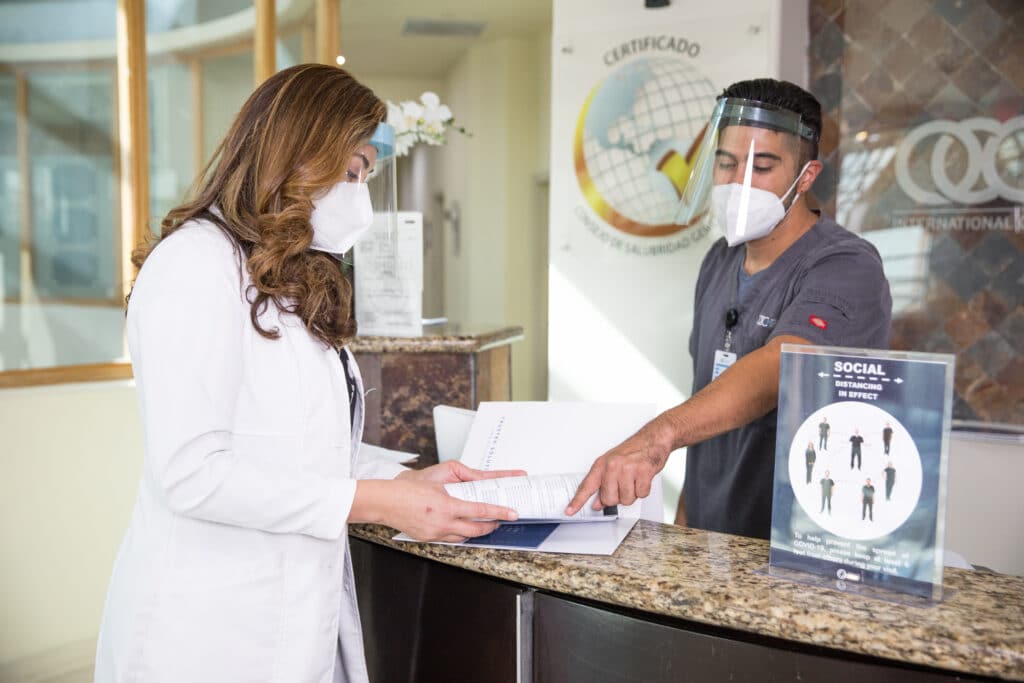 > >
Don't Postpone Surgery Because of COVID-19
While caution is always best, it is also essential to address your health issues as promptly as possible. Surgery is one of the best ways to not only reduce your risk for complications but also set yourself up for a healthier life. At the Obesity Control Center, located just south of San Diego, your health and safety are our top priority. The unparalleled care we provide at our state-of-the-art facility includes taking all the necessary precautions to keep you safe and help you feel confident while receiving the healthcare you deserve. To learn more, browse through our patient success stories or schedule a consultation with us today.
> >
Share with