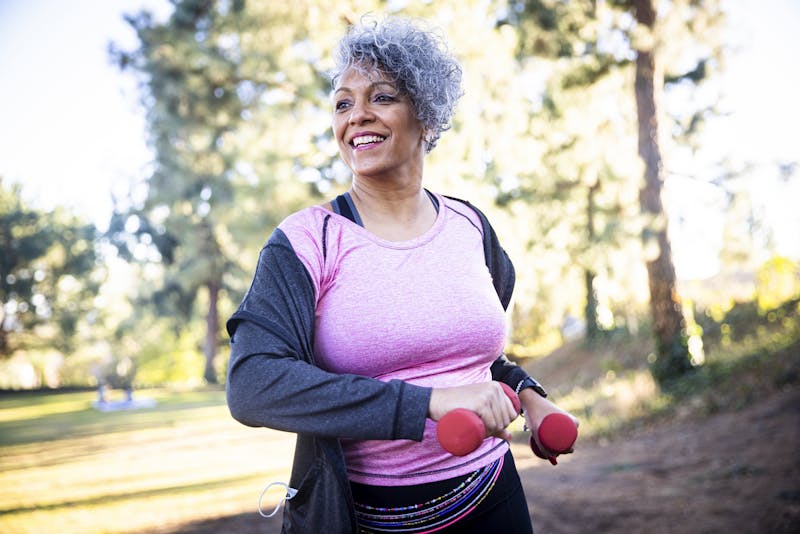 Gastric bypass is a common weight loss surgery in which a small pouch is created from the stomach and connected directly to the small intestine. As a result, food that's swallowed goes into this pouch and then straight to the small intestine, which allows it to bypass most of the stomach and part of the intestine. Bariatric procedures like gastric bypass are very popular—according to the American Society for Metabolic and Bariatric Surgery, over 198,000 bariatric surgeries were performed in the United States alone in 2020.
If you decide to undergo gastric bypass surgery, it will be important to have a smooth recovery process to ensure that you heal properly and achieve optimal results. Here, we'll cover some of the most beneficial tips for a quick, successful gastric bypass recovery.
Tip #1: Follow Your Dietary Guidelines
After your gastric bypass surgery, you will have strict dietary guidelines that you need to follow to recover properly and maintain your results. These dietary restrictions will include avoiding solid foods for as long as several months. For the first week of recovery, you will be limited to consuming clear liquids. You will then be able to have pureed foods for the following week, and after that, you'll be limited to soft foods for up to two months.
Following these dietary guidelines will be imperative to ensure that your body heals properly from the surgery. Your doctor will work closely with you to design a diet plan that suits your needs during recovery.
Tip #2: Take Regular Walks
Although it's important to get plenty of rest early in your gastric bypass recovery, it's also wise to start taking light walks as soon as you feel up to doing so. Walking regularly while you're recovering keeps your blood flowing and reduces the likelihood of serious complications, such as deep vein thrombosis. You certainly shouldn't be partaking in strenuous physical activity while your body is healing, but walking around your home should be just fine.
Tip #3: Stay Hydrated
Another way to make gastric bypass recovery easier on your body is to consistently keep yourself hydrated. For the first week of recovery, you'll be on a liquid diet, but it will be important to continue drinking plenty of water and other fluids after that as well. Staying hydrated makes it significantly easier for your body to heal quickly, and it will be especially important during the part of your recovery when you begin to lose weight. If possible, you should shoot for eight glasses of water per day.
Tip #4: Maintain a Positive Attitude
When you're recovering from a major procedure like gastric bypass, it can be very easy to let yourself fall into depression. For one, you'll be stuck at home and unable to partake in many activities for the first couple of weeks of your recovery. Plus, because every person heals differently, you may find that your body isn't recovering as quickly as you'd hoped, which can be quite demoralizing.
Although you may be tempted to adopt a negative mindset, it's important that you make an effort to stay positive. Some things you can try to stave off depression during your recovery include:
Keeping yourself distracted/occupied
Trying new hobbies, such as writing, drawing, or scrapbooking
Listening to motivational podcasts
Tracking your recovery milestones and progress
Talking on the phone with loved ones
Meditating
According to Vanderbilt University, maintaining a positive attitude can have a direct impact on your body's recovery and health. Keeping a healthy mindset may not be easy, but it can make a big difference during your gastric bypass recovery.
Tip #5: Follow All of Your Doctor's Instructions
After your gastric bypass surgery, your doctor will give you detailed instructions for the healing process. To ensure that your recovery goes as smoothly and quickly as possible, following these instructions will be imperative. At Obesity Control Center, our doctors have helped numerous patients through their gastric bypass recovery periods, and they know exactly how the healing process should be handled for optimal results and minimal complications.
Choose Obesity Control Center for Your Gastric Bypass Surgery
If you're considering gastric bypass surgery, you should consider having it performed by one of our expert surgeons at Obesity Control Center. We are a fully accredited metabolic weight loss center offering safe and innovative bariatric surgery techniques. When you choose us for your gastric bypass procedure, your doctor will work closely with you to help you achieve your weight loss goals and ensure that your recovery goes smoothly. Contact us today if you'd like to schedule a consultation or learn more about what we offer.