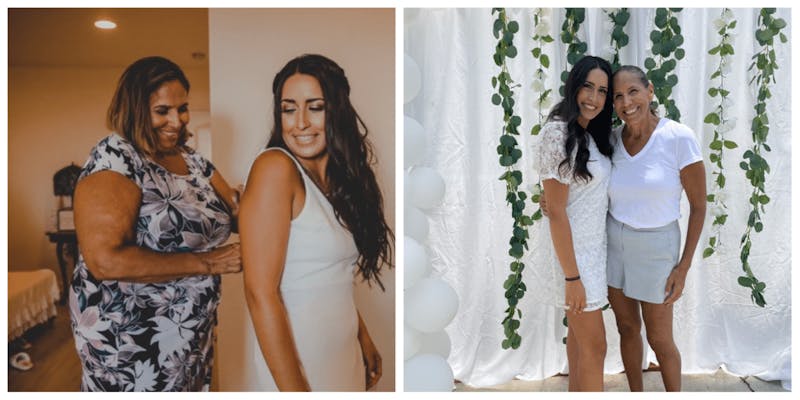 Many patients who undergo weight-loss surgery look forward to the positive changes that await them post-surgery. They begin imagining a life without the burden of carrying extra weight and its associated medical conditions. However, they also fear the possibility of eventually gaining weight back.
According to the American Society for Metabolic and Bariatric Surgery (ASMBS), 50% of patients regain 5% of their body weight within 2 years of undergoing the procedure, while a smaller percentage of patients may gain back even more. So, what can you do to better ensure weight-loss success?
Just minutes south of San Diego, Obesity Control Center® has provided trusted solutions for a healthier life for more than 20 years. What is the OCC difference? Our patients lose more weight and keep it off with the help of our innovative and industry-leading metabolic weight loss center of excellence that offers the safest and most modern bariatric surgery techniques, as well as post-op care that allows patients to make the necessary lifestyle changes to achieve and maintain their weight-loss goals. Below, we share helpful information on weight gain, how to avoid it, and how to stay on track to success.
Why Do People Gain Weight After Surgery?
Despite being the best weapon against obesity, bariatric surgery is not a "quick fix," nor is it a "cure-all." Your procedure does not work independently of the effort you put into your weight-loss journey. That said, a few factors come into play when it comes to weight gain post-surgery.
Complications After Surgery
If you are experiencing weight gain despite doing everything right, you may be suffering from side effects due to complications after surgery. These include:
Enlargement of the pouch – a gastric pouch can grow larger over time and as it expands, it can hold a larger amount of food. This slows down feelings of satiety and therefore, causes the patient to overeat.
Stomal dilatation – when the passageway between the pouch and the rest of the digestive system expands, its larger size allows more food to pass more quickly without the patient feeling satiated.
Gastrogastric fistula – a condition wherein food leaks from the gastric sleeve of the gastric remnant. When this happens, food passes through the old route and patients digest more food, resulting in weight gain.
If complications occur, you will need modification of the original surgery. At OCC, we offer the Sleeve Rescue™ surgery – a weight-loss surgery technique that is exclusive to OCC. This procedure addresses the issues encountered with the first procedure, while utilizing our proprietary techniques like the Double Buttress Over-Sewing Technique to ensure a better outcome with the second surgery.
Improper Diet Habits
If you don't rethink your relationship with food, weight regain can occur. You have to rewire yourself to practice new eating habits –for instance, you have to think of food as fuel instead of a reward or source of emotional comfort. Furthermore, you have to keep reminding yourself not to slip back into your pre-surgery habits. By changing your mindset about food, you are setting yourself up for long-term success.
Lack of Support
Going through weight-loss surgery is no simple task. For many, it's like riding an emotional roller coaster, and support from family and friends becomes a necessity. Developing a support network, therefore, is essential to your success. Support groups give you a platform for freely discussing your expectations, concerns, and fears with people who can relate to you. These groups can provide answers to many of your questions, guiding you in ways that surgeons cannot because they know exactly what you're going through. Your network will always be there to offer moral support and motivation pre-and post-surgery.
> >
How to Prevent Weight Gain After Surgery
While the right surgery is only the first step, other factors that contribute to weight-loss success include the right lifestyle changes that stick. Here are steps you can take to prevent gaining weight back.
Lose Weight Before Surgery
Losing weight before your procedure not only lowers your risk of complications during your surgery, but the changes you make to your eating habits make a difference. By loading up on protein and vegetables and cutting back on carbohydrates, you get to mentally and physically prepare for the more nutrient-focused meals and smaller portion sizes you will consume after surgery. In other words, you are already training yourself to develop new eating habits that you can sustain long-term.
Choose the Right Surgery for You
Previous patients have proven that bariatric surgery is an effective method of producing significant and sustained weight loss. However, despite providing optimal results, not all weight-loss procedures are the same. Choosing the right procedure requires a discussion between you and your surgeon. By considering your history, medical conditions, lifestyle, and expectations, you and your surgeon can devise the appropriate plan together.
Prepare for New Lifestyle Habits after Surgery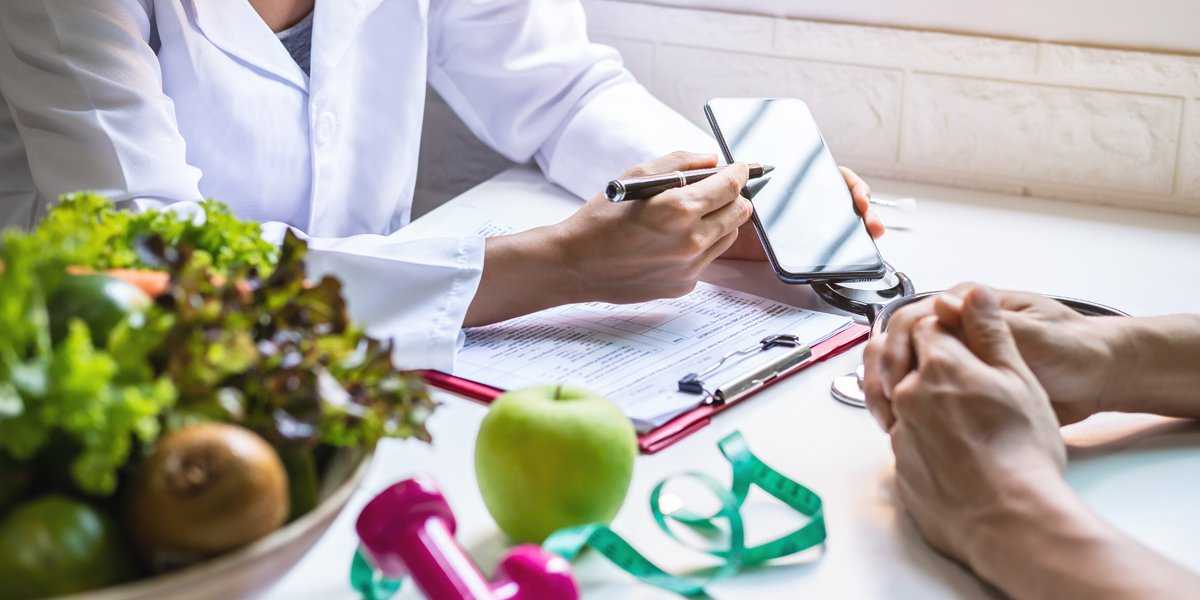 >
To be successful after surgery, you must develop new lifestyle habits that will help sustain your weight loss. And to achieve optimal weight-loss results, you must follow the nutritional guidelines provided post-surgery which should become part of your new lifestyle. Specifically, you must consume whole foods and focus on more protein and vegetables while avoiding carbohydrates, sweets, and liquid calories.
You must also include fitness in your new, healthier lifestyle. The body is designed to move, therefore, it always works better the more it moves. Be more physically active by incorporating cardiovascular and resistance exercises to promote a healthy metabolism and help build and preserve muscle mass. Begin with setting tiny goals that you can build on. Start with short walks that can progress to longer, faster hikes to more strenuous workouts such as running and cycling.
> >
Obesity Control Center's Formula for Success
Obesity Control Center actively participates in their patients' weight-loss journey. We understand that a successful bariatric procedure does not begin and end in the operating room. The preparation before the surgery and the steps taken after it, all contribute to a patient's outcome. We make sure that your support system includes a team of experts guiding you through this challenging process.
Weight Loss/Nutritional Counseling Begins Before Surgery
Seeing a nutritional counselor before and after bariatric surgery can help you avoid weight regain after surgery. Lucia Chaves is OCC's Chief Nutritionist who helps patients learn how to eat right before and after surgery for best results.
While each person may choose to have bariatric surgery with different health objectives in mind, nutrition is at the core of long-term success. The OCC's comprehensive medical and nutritional education program comes from the lessons gleaned from our patients' journeys, our own experience as health providers, and the experience gained from the application of evidence-based medical and nutrition therapies. We are committed to optimizing cellular health through nutrient-rich food and supplements.
Advanced Surgical Techniques for Best Results
With over 50 years of combined experience and 25,000 successful bariatric surgeries performed, Obesity Control Center in Tijuana, Mexico, is considered a world leader in weight-loss surgery. Our cutting-edge techniques and innovation have allowed us to pioneer multiple techniques used worldwide, including the IGS Improved Gastric Sleeve.® We also co-developed the gastric balloon & The OCC Double Buttress Technique™. OCC holds the world's highest safety standards from the Joint Commission and is a Certified International Center for Excellence. These designations put OCC in the highest class of health and safety, exceeding many American surgical centers. Because of our highly specialized environment, we have redundancy in all the necessary state-of-the-art equipment and expert staff to meet any need a weight-loss surgery patient may require.
Ongoing Support for 5 Years After Surgery
Our pristine and modern surgical center is only surpassed by the compassionate care we provide our patients. We are committed to taking care of our patients every step of the way.
>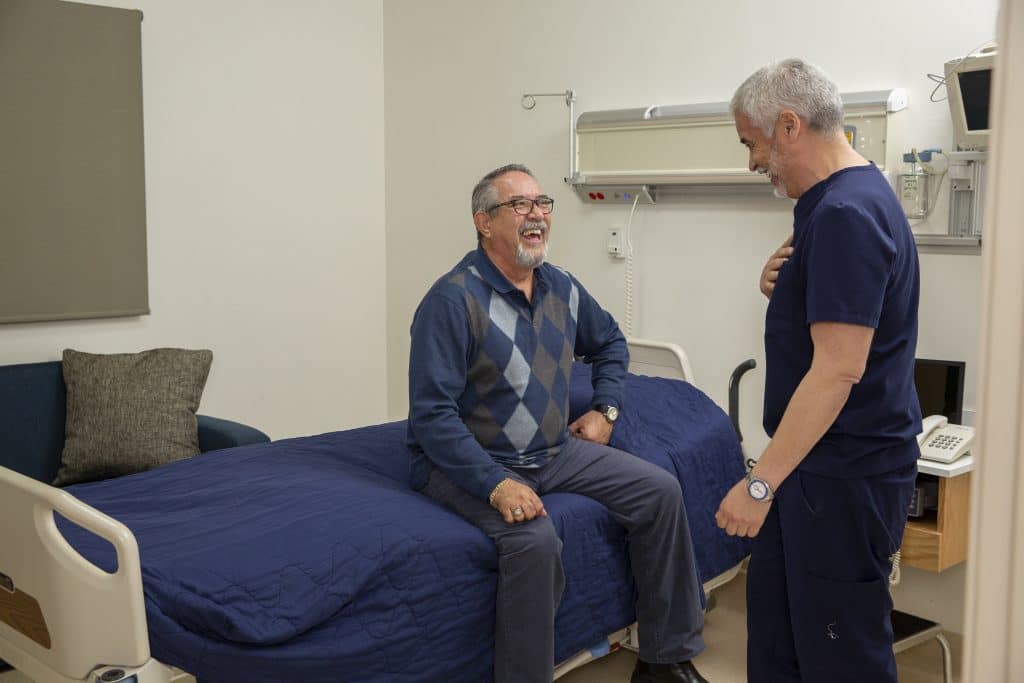 > > > >
Since patients undergoing weight management will go through several phases, with each step having its own set of objectives and specific recommendations, OCC will guide you through five years of post-op care through our app, online support groups, online videos, inidualized email coaching, phone consults, and follow-up assessments. We will help and support you for as long as you need our expertise because your success is our success. Hence, once an OCC patient, always an OCC patient. You're a member of the #OCCFamily for life.
Achieve Weight-Loss Success at Our Surgical Center
From consultation and surgery to a lifetime of support and assistance, OCC is here for you. If you'd like to further assess your options for achieving your weight-loss goals, contact Obesity Control Center® in Mexico to schedule a consultation.
Share with