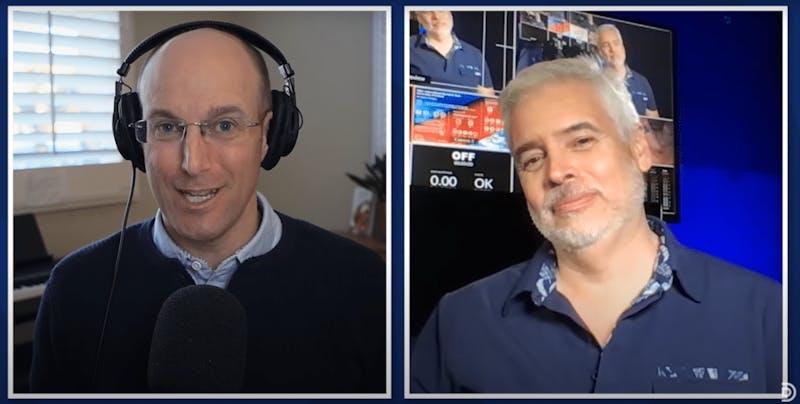 When you are considering bariatric surgery, you will likely have many questions about the process. Our very own Dr. Ortiz was recently on the Diet Dr. Podcast to discuss bariatric surgery. Dr. Ortiz is one of the leading experts in bariatric surgery, and the Diet Dr. network provides unbiased and evidence-based information, as well as free and inspiring tools to help improve your health.
Obesity Control Center offers technology that exceeds U.S. standards and an expert team with more than 50 years of combined experience and 25,000 successful bariatric surgeries. When patients come to Obesity Control Center for their bariatric surgery, they can rest assured they will receive superior care in a highly specialized environment designed specifically for their needs.
You can watch the full podcast below:
The Development of Weight Loss Surgery in 25 Years
Dr. Ortiz, a pioneer in weight loss surgery, discussed how much procedures have changed over the last few years. Twenty-five years ago, bariatric surgery was considered a last-ditch and potentially dangerous operation that many medical professionals dismissed.
This has changed due to advances in safety, innovations such as laparoscopic surgery, and studies proving bariatric surgery's efficacy. What's also changed is that we understand more about how dangerous obesity is. Now bariatric/metabolic surgery can be viewed as a preventative measure to stave off obesity-related diseases such as heart disease, diabetes, and hypertension. Another significant innovation mentioned by Dr. Ortiz is that now surgery is paired with diet and lifestyle changes that lock-in and improve the effects of the surgery.
The Interplay Between Surgery, Lifestyle, and Medication
Surgery, lifestyle, and medication can all work together. However, studies have shown that bariatric surgery is the most consistent "cure" for metabolic syndrome. Someone who isn't or can't change their lifestyle or is already at high risk for cardiovascular disease can benefit the most from surgical intervention. The host and Dr. Ortiz also discussed that many of OCC's clients would not qualify for insurance to pay for their procedure.
A positive hormonal change that comes from surgery is an added benefit that can't come via diet and exercise.
How to Decide the Type of Surgery to Proceed
Dr. Ortiz and the team at OCC have pioneered the IGS Improved Gastric Sleeve® procedure as one of the safest and most effective bariatric procedures available. While there are several different surgical procedures, and each case is unique, Dr. Ortiz recommends the IGS procedure most often. The IGS generates the best results and is the least invasive procedure with the lowest risk of complication.
While Dr. Ortiz is admittedly biased towards IGS Improved Gastric Sleeve® procedures, he ultimately will listen to the patient. Still, he will warn them that certain surgeries come with their side effects. The gastric band procedure is quick and easy, but it also has the lowest weight loss results and is often prone to failure. There are also massively invasive procedures that involve redirecting the entirety of the digestive system. While these produce massive weight loss, they are the highest risk for complications and malnourishment. The IGS Improved Gastric Sleeve® alleviates many of these concerns; it is minimally invasive, with the lowest complication and failure rates in published literature.
>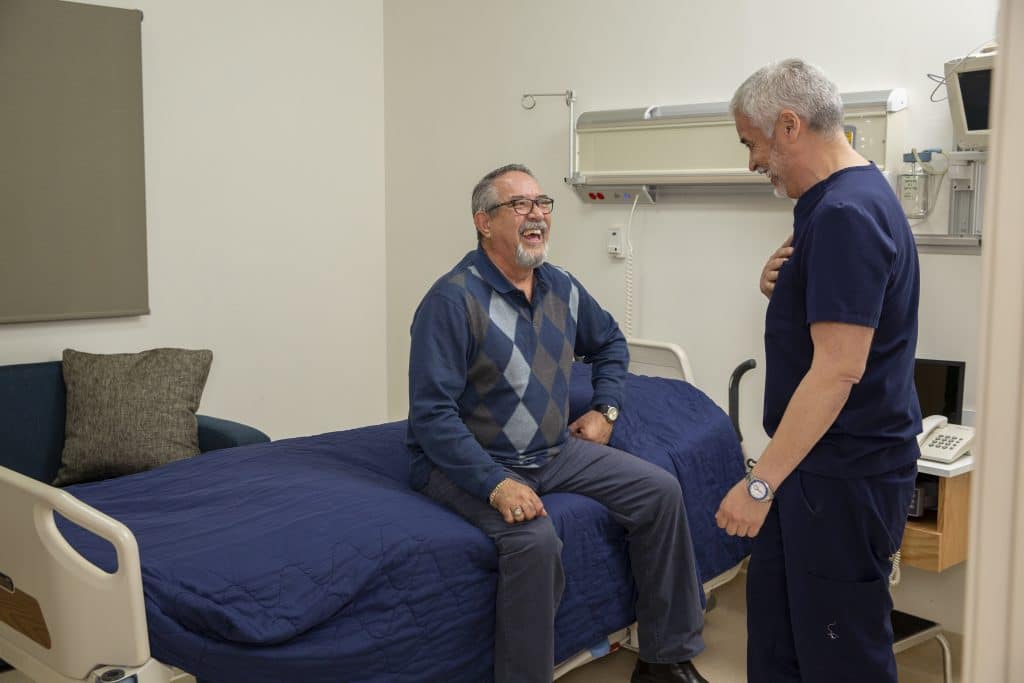 > >
The Future of Weight Loss Service
Dr. Ortiz says the future of weight loss service is the continuance of surgery becoming accessible, successful, and affordable for many patients. Revision surgeries are also on the rise; 30% of the surgeries undergone at OCC are revisions of previous surgeries, often the lap-band procedure. With the advances of the IGS Improved Gastric Sleeve® procedure, many clients are coming in to have old methods redone into a sleeve. Dr. Ortiz is an innovator of revision surgery, and many times, patients come after failed procedures from other doctors to get a revision.
The future is "what's causing the problem" instead of a solution to the problem. Many surgeons, Dr. Ortiz warns, are just looking at total pounds lost, often at the expense of the health and well-being of the patients. Dr. Ortiz believes that guided lifestyle changes combined with surgery are the best way for long-term sustainable results. Dr. Ortiz and the team at OCC offer a five-year post-surgical plan with check-ins and benchmarks to make sure patients remain healthy and on track for sustained weight loss and health.
Is Bariatric Surgery Right for You?
If you're struggling with your weight, diabetes, hypertension, heart disease, or any of the dozens of problems caused by metabolic syndrome, weight loss service at the Obesity Control Center may be right for you. Obesity Control Center has the highest safety standards and is accredited as a Center of Excellence in Bariatric and Metabolic Surgery. We also have the gold seal from the Joint Commission International, a designation many surgeons in the United States do not have.
We are experienced with over 25,000 successful surgeries completed and the lowest complication rates on record. Our full-service facility works with you from the time you book to a lifetime beyond. When you come to Obesity Control Center, you become part of the #OCCFamily for life.
To learn more about our services or weight loss surgery in Mexico, contact our office today.
Share with