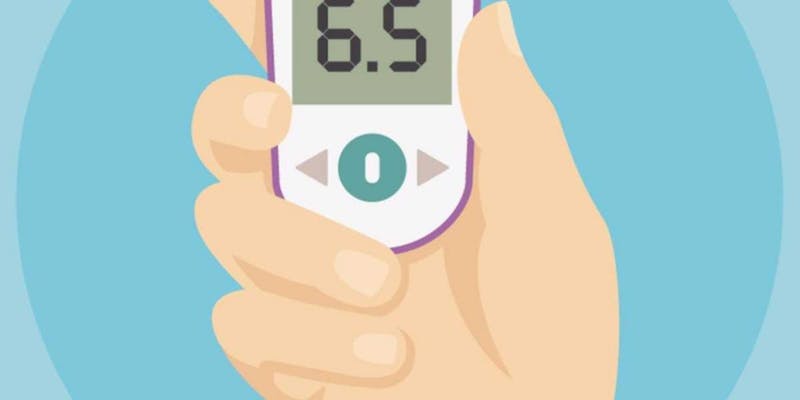 If you or someone you love has been diagnosed with diabetes or even prediabetes, it may feel like a life sentence. Most people think that medication and even higher level treatments, like insulin, are inevitable. But, the reality is that a lot can be done to improve your health, and it's never been easier to manage the condition than it is today with all of the technology that is available at your fingertips. New tools for treatment and management are literally changing the way that diabetic care is done across the board.
Maintaining Accurate Information
Keeping an accurate record of your daily blood sugar levels, food, activity, medication, etc. can be a challenge, but technology is making that all easier. Instead of trying to track it on paper, you can now use an "app for that," and who doesn't have his or her phone at all times? The point of these apps is to streamline the management of your blood sugar and to help you keep an accurate record of all of your pertinent daily information.
Facilitating Ongoing Glucose Monitoring
In 2005, continuous glucose monitoring became available to provide a complete picture of your blood sugar levels. This method of monitoring measures blood sugar levels in real-time throughout the day and night using a tiny electrode or glucose sensor inserted under the skin. The monitor alerts you if your reading is too high or low. This ongoing monitoring makes it easier to make adjustments before your body reaches a level that is one extreme or the other. That in and of itself is a benefit that can change, and even save, lives.
Improving Pumps
While insulin pumps have been available since the 1990s, technology is improving, making them more accurate and effective every day. Pumps are worn close to the body and release insulin as needed via a catheter located under the skin. Previously, pumps were cumbersome and frequently experienced clogs, but recent developments in the technology have improved insulin delivery as well as better monitoring. In fact, new pumps can even stop delivery of insulin before blood glucose levels become too low and start it again once levels begin to climb.
Improving Access to Information
As with any chronic health condition, having as much information as possible is one of the most important components of managing blood sugar. There are tons of resources available for diabetics and pre-diabetics that offers blogs, videos, and a diabetic awareness-screening program to provide information to individuals and improve care and treatment. This information, as well as the other resources available online and elsewhere, provide valuable insight into managing your condition and managing it most effectively.
Streamlining Monitors
In the past, glucose monitors were big, bulky machines. With current technology, though, these devices are as sleek and simple as an iPhone. They also have the capacity to facilitate better monitoring by using app integration and smart meter connection to measure your blood glucose and input the information into an app for more accurate monitoring. Most of these devices are also compatible with Apple devices, making them even more functional. This all-in-one system connects wirelessly with your smartphone to provide more accurate and versatile information. In fact, you can even use the system to export your data and easily share it with your doctor.
Identifying Causes and Treatments
Another way technology is contributing to improved treatment is through research and development. Technology is improving the way information is collected and is giving us access to better information. This research is fueling treatment options, such as the iHealth Smart gluco-monitoring system that relies on a data-driven approach to diabetic management and relies on a versatile app and your smartphone to provide food and lifestyle data to help you manage your condition. There are also other projects in the works to improve care provision on an even larger scale.
Creating New Care Possibilities
Technology is not only improving individuals' diabetic management. Technology has also improved the way doctors collect, track, and analyze data to provide more effective care. Telemedicine is one such option that is saving individuals time and allowing healthcare systems to provide more effective care at better prices. This type of care is provided remotely to give more patients access to care at an affordable rate. This type of care also provides more immediate responses to concerns and more productive interactions between healthcare providers and their patients.
Diabetes is a constantly growing condition. However, treatment and care are improving with the development of new technology. These are just a few of the many ways that technology is transforming the face of diabetes care. With continued research and development, care is only expected to expand. If you or someone you know is struggling with blood sugar issues, consider the possibilities technology is providing and ensure you have a healthier future.