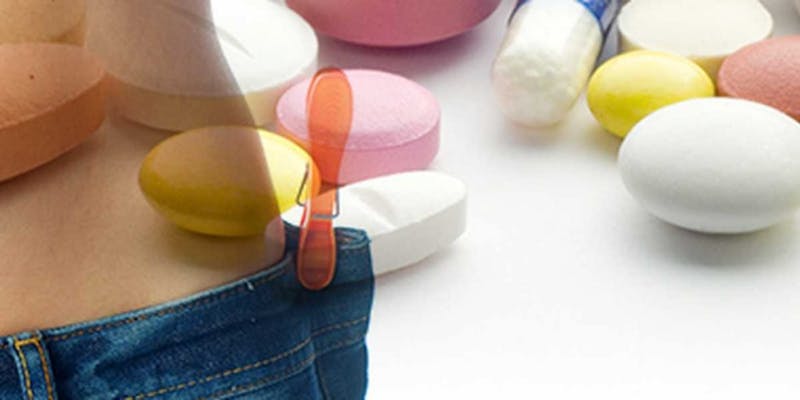 Excess of weight is a chronic disease that increases the risk of health problems.
More than two-thirds of adults in the United States are overweight or obese. Excess of weight is a chronic disease that increases the risk of health problems, including diabetes, heart disease, and certain cancers. Prescription medications contribute with weight loss, and some are available OTC.
Here´s a look into weight loss pills:
Both prescription and over-the-counter versions reduce about 1/3 of digested fats. If fats are not in an absorbable form, fewer calories are taken in. Patients may lose from 5 to 7 lbs. after 1 or 2 years of taking Orlistat – not a very optimistic stat, isn´t it? From all the suppressing appetite pills only Orlistat works in the gastrointestinal tract. In addition to some digestive side effects (pain, gas, diarrhea), there are 2 conditions that are a concern:
The leakage of oily stools, even visible thru clothing and;
Decreased fat-soluble vitamin absorption. With an estimated 72% of vitamin D3 (a fat-soluble vitamin that also acts as a hormone) deficiency in people with obesity, reducing its availability increases risks of chronic inflammation, depression, cancer, diabetes and autoimmune diseases.
Patients taking it lost about 5% of their total body weight in 1 year. It may help by eating less and feeling full sooner. If weight loss doesn´t happen within the first 12 weeks, it should be stopped according to FDA recommendations.
Phentermine and topiramate. Approved in 2012, it helps lose about 5% of the total body weight. It works by making patients feel full and make food taste less appealing.
If patients combine an adequate diet and physical exercise under a health care supervised weight loss therapy, weight loss pills may reduce health risks. Any OTC or self-prescribed pharmaceutical treatment has a potentially dangerous drug interactions and side effects, and is considered an unsafe practice.
From a weight loss perspective, a 5% of total body weight means improvement on metabolic responses and life quality; though it may be a very low goal for patients with higher BMI´s when compared to extreme weight loss from bariatric surgery, which has proven to be the most effective tool for long-term weight loss.
References:
http://www.win.niddk.nih.gov/publications/prescription.htm
http://www.drugs.com/article/prescription-weight-loss-drugs.html