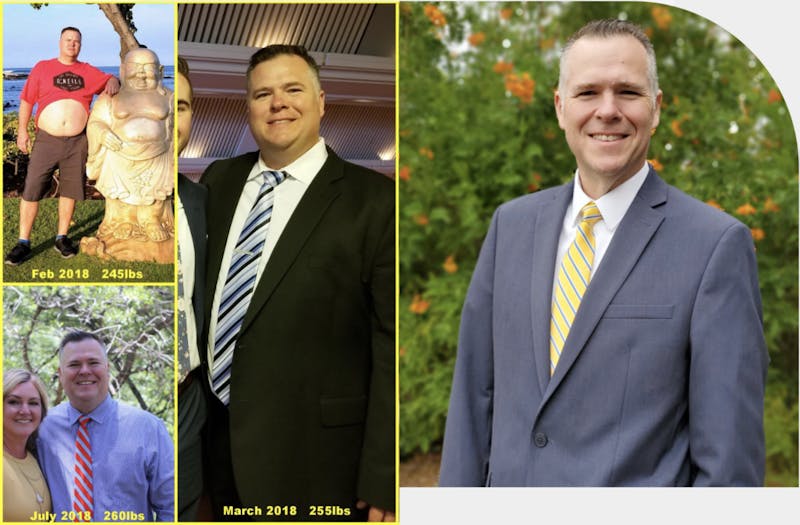 We often forget that health professionals aren't always wearing scrubs. Sometimes they're the ones in gowns, seeking treatment like any other patient. Except when nurses and doctors–people who know medicine and healthcare best–select their own doctors and healthcare facilities, you know they are choosing the best available. So when these 10 healthcare professionals go to Mexico to have bariatric surgery and return home happy and healthy, that means something.
With more than 50 years of combined experience and 23,000 successful bariatric surgeries performed, Obesity Control Center in Mexico is considered a world leader in weight-loss surgery. We understand that when making an important medical decision, it is essential that you have all the details and testimonials available to ensure you can feel confident in your decision. That's why we're inviting you to meet healthcare professionals from around the U.S. who are proud to share their OCC success stories and all the reasons they chose OCC to help them in their weight-loss journeys.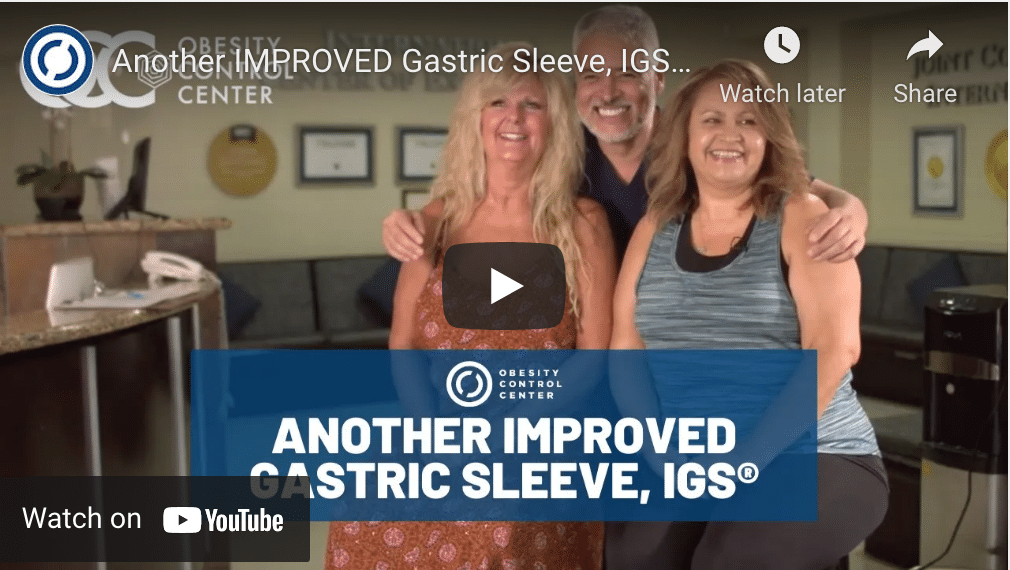 >
> >
Reason #1: Credentials and Accreditations
As one of the few hospitals in the world that is exclusively dedicated to weight loss surgery, Obesity Control Center is now considered one of the top-ranking hospitals globally with its designation as an International Center of Excellence. OCC is fully accredited and follows the highest U.S. medical safety standards.
This was a big factor for Anesthetist David Hopper when he was researching facilities for his surgery.
"During my research, I found that OCC was also Joint Commission International approved, which is the international version of the JCO (Joint Commission Accreditation), and that meant a lot to me," David said. "Because I work in a hospital, I know all the hoops that hospitals and the people who work there have to go through to have that approval. It's a very stringent process. From that time on, I was pretty set on having my surgery done here."
Once he arrived, his high expectations were met, from cleanliness to professionalism.
"Every time I was given medication or when the IV was started, it was done excellently and very cleanly.…You (OCC) were doing everything you could to try and eliminate all the different vectors of infection that a patient can come into contact with in a medical care facility."
Family Nurse Practitioner Sabrina Ann Briggs, who had a Lap Band to Gastric Sleeve Revision surgery 17 years ago, also understands the difficulties for facilities to gain the accreditations OCC has and how those distinctions set a healthcare facility apart from the rest.
"You can't fake it for an inspection. You have to do it every day and live by it. You don't know how safe I feel," Sabrina said. "You're the best and the best in the world, and you've trained so many American surgeons. Why wouldn't I want to go to the teacher instead of the student?"
Reason #2: World-Class Standards and Safety
In order for Obesity Control Center to be awarded the various distinctions and designations by third party quality accreditation organizations, the team had to endure rigorous, year-long reviews that examined every aspect of the practice, including the staff, surgeons, and facilities. OCC is one of only a few international hospitals to be awarded these designations that many U.S. hospitals have not received.
OCC maintains the highest standards of cleanliness and efficiency in its facilities, and this is one of the main reasons why nurse Tamara Sue Ortiz was so impressed with OCC.
"As a nurse, I'm looking for, number one, cleanliness, and number two, how the nursing staff responds to you."
Tamara's friend and co-worker, nurse Norma Elizabeth Jativa-Ramsey, accompanied her and also had bariatric surgery performed, and she was equally impressed.
"You research the reviews of the people that have come here before. You do your homework as a nurse," Norma explained. "So I felt very confident coming here for my surgery…and this facility, I would like to send my best friend to, I would like to send my sister to. Once you get there, they treat you like royalty. They're very supportive, and there's a system in place. I couldn't have asked for a better experience."
Another nurse, Lea Polm, noticed the high level of care she received as a patient at OCC.
"There is a standard of care as a nurse that we have to follow and guidelines we have to go by, and we answer to those. But to go beyond that is incredible, and this place does. It's way beyond the normal care, and I can say that confidently with 25 years of being a nurse," Lea said. "This is what I believe medical care should be."
Reason #3: Successful Results Beyond Expectations
With a state-of-the-art facility that uses the most modern technology and the most innovative techniques, OCC helps people from around the world not just reach their weight-loss goals but to achieve better overall health.
ER doctor Laura Levoy received weight loss surgery at OCC, and less than a year later, she brought two friends to OCC for their own procedures.
"I feel more confident about myself. I have way more energy," Laura said about how she's felt since her weight loss surgery. "I was diagnosed with arthritis when I was 7, and my doctor told my mother that I would feel better if I lost weight." Laura has lost about 93 lbs. since her surgery. To learn more about the benefits of bariatric surgery on arthritis, check out a study done by the International Association for the Study of Obesity.
Family Physician Miriam Van Opdorp Ragab, who underwent Improved Gastric Sleeve surgery at OCC, wasn't seeking out an option for weight loss, alone. Her knees were in pain, and she suffered from acid reflux. Not anymore.
"Any of the reflux and the belching that I had prior–they were basically resolved after the surgery, I'd say within 3 months. No symptoms whatsoever. You (OCC) staved off my knee surgery for me," Miriam said. "Everything is going great, so I'm ecstatic."
Nurse Norma who received the Improved Gastric Sleeve Surgery in Mexico, as well, found relief from her acid reflux symptoms, too.
Reason #4: A Team Like No Other
Healthcare professional Amy Strowbridge had a Vertical Sleeve Gastrectomy done in 2016, and she's had so much success with the surgery, that her close relative decided to get the same procedure. Amy's success wasn't only measured by her weight loss, but by her entire experience with the OCC team.
"I did my research before, so I had high expectations. They were exceeded beyond my imagination," Amy said. "The staff was very friendly, very professional–from booking of the tickets to appointment times, crossing the border, scheduling the surgery, and hotel reservations–everything was so well coordinated. I think in the U.S. you're sort of shuffled around, but at the OCC, you're going to get inidualized attention and care. Being a healthcare provider, I would highly recommend surgery at the OCC."
Hematologist-Oncologist and Director of the Bone Marrow Transplant Program at the University of Utah Daniel Couriel also highly recommends having surgery at OCC after receiving his Gastric Sleeve Surgery. Daniel chose OCC after his discoveries about Dr. Ortiz.
"As a physician, I prioritize the number of procedures that the doctor who's going to perform my procedure has done. Dr. Ortiz has probably the largest experience in the world. I don't know of any center that does 2000 procedures in a year," Daniel explained. "The other thing that caught my attention is that he's probably the first person with about 14 or 15 hundred good comments on the internet. The whole pre-op experience was fantastic, and the responsiveness of the staff was great. Dr. Ortiz and Dr. Martinez are awesome. I have nothing but excellent things to say about them. I really trust them. I would recommend OCC with absolutely no reservation."
>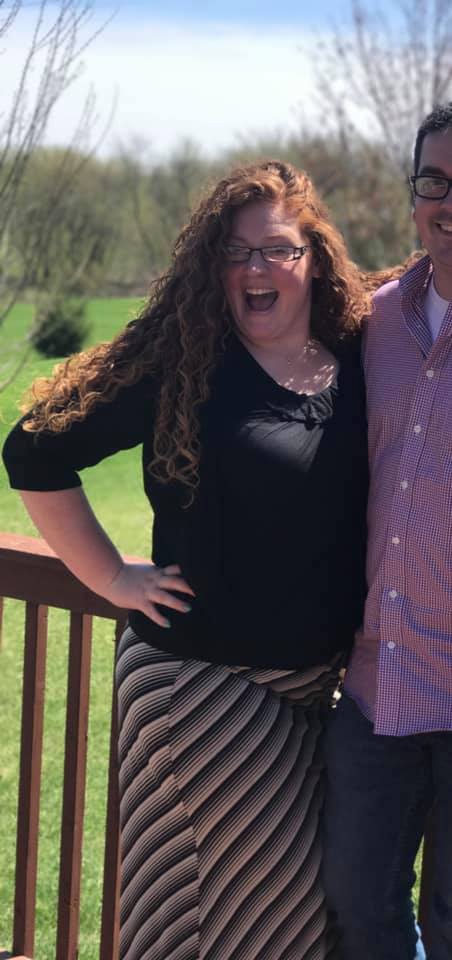 Reason #5: Comprehensive Pre- and Post-Operative Care
OCC is your partner from initial consultation, to five years of post-surgery follow-up, and beyond. Nurse Sandra Peek, who underwent a Gastric Band to Sleeve procedure, is experiencing this post-op care, which includes our comprehensive education and follow-up program, as well as phone consults and assessments, email coaching, and more.
"You get educated from the day you make your appointment," Sandra said about joining the #OCCFamily. "It doesn't stop. You get an email almost every day for something. There's so much more to it–it's not just about making the stomach smaller, what you can eat–it's like you're going to learn how to do everything differently. I even met the whole surgery team, and you don't see that in the U.S."
Schedule A Consultation Today
Are you ready to start your own weight loss journey? Reach out to us, and our global community support group will make sure you have every question answered. To learn more, contact the Obesity Control Center in Mexico or call us toll-free at (866) 893-8005 and jumpstart your journey toward better health and well-being.
Share with