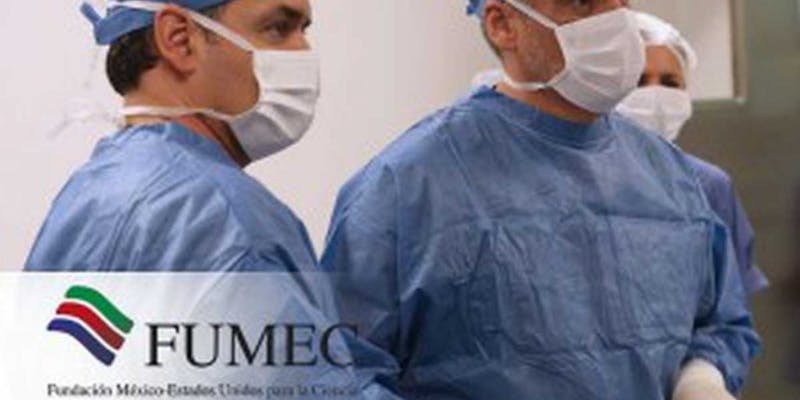 RALEIGH, NC – Surgical Review Corporation (SRC) announced the first centers in Mexico to achieve the center of excellence designation. The Obesity Control Center in Tijuana successfully completed a rigorous review process to ensure compliance with the requirements for CMCOEM designation. SRC is an nonprofit independent organization, which focuses and advances the safety, efficacy and efficiency of bariatric /metabolic surgery.
Drs. Ariel Ortiz Lagardere and Arturo Martinez Gamboa and The Obesity Control Center earned the International Centers of Excellence designation. Established by Dr. Ortiz, the Obesity Control Center was one of the first hospitals in Latin America to offer the LAP-BAND®, Gastric Sleeve Surgery and Gastric ByPass procedure, and more than 15,000 patients have now had their weight-loss surgery performed there. Dr. Ortiz, the former Mexican College of Bariatric and Metabolic Surgery CMCOEM president, has trained hundreds of surgeons on bariatric and other unique weight-loss surgery procedures and been a frequent medical conference speaker and television guest in the United States and Mexico and the world over. Dr. Martinez has helped train many surgeons on advanced laparoscopic and bariatric surgery procedures and often speaks at both regional and national medical conferences.
"The CMCOEM designation process has challenged our team to continuously look for ways to improve the care we deliver to patients," said Dr. Ortiz. "Even the best can get better. As a Mexican hospital, this designation of excellence puts us in the same category as some of the most prestigious weight-loss surgery centers in the United States, reassuring our U.S. and Canadian patients traveling to our center that they will be receiving the highest quality of healthcare available today. We invite our colleagues to join us in strengthening and advancing the specialty through this important program."
Obesity Control Center, is designated through SRC's International Center of Excellence for Bariatric Surgery™ (ICE™) program, has now automatically earned a dual designation with the CMCOEM program following its launch in Mexico. A parallel and seamless alignment of evaluation processes and requirements between both programs makes this reality.
"We are proud to recognize our first CMCOEM designees, and we encourage the rest of our members to start working toward designation today," said Dr. Alberto Aceves Díaz, President of CMCOEM. "Those who participate in the program will benefit from the quality improvements and cost savings that result, and will help elevate the safety and efficacy of bariatric surgery in Mexico."
Obesity Control Center is part of an elite group of more than 1,100 surgeons and 600 hospitals and freestanding outpatient facilities worldwide participating in a center of excellence program that SRC administers.
About Surgical Review Corporation
Surgical Review Corporation (SRC) is an independent, nonprofit organization governed by industry stakeholders and dedicated to advancing the safety, efficacy and efficiency of surgical care worldwide. Initially focused on bariatric and metabolic surgery, SRC has emerged as a leading administrator of center of excellence programs for surgical specialties. The organization manages programs on behalf of top medical societies around the world, setting a global standard for excellence. To support center of excellence program compliance and quality improvement in patient care, SRC developed BOLD, a longitudinal outcomes database. BOLD is now the world's largest repository of clinical patient data for the bariatric surgery specialty. For more information, visit www.surgicalreview.org.