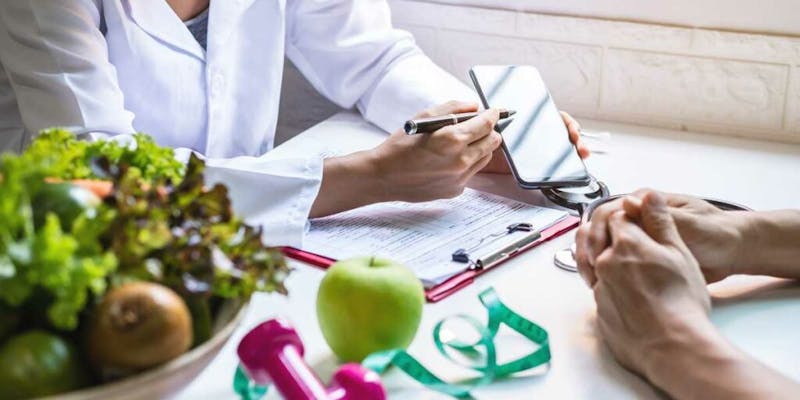 Obesity is an epidemic that has never reversed course. Even as COVID-19 has threatened the lives of many Americans over the past year, obesity still is a leading aggravator of the growing number of deaths in the US. While obesity as a health concern is not new, it is now demanding the same urgency as any other public health crisis.
Just minutes south of San Diego, Obesity Control Center® has recognized obesity as a grave public health threat. Having over 50 years of combined experience offering globalized bariatric healthcare, we know how obesity is even more significant than the pandemic and how the public can no longer ignore its lethal consequences.
What Were the Leading Causes of Death in 2020?
An article published by the Journal of the American Medical Association states that "the provisional leading cause-of-death rankings for 2020 indicate that COVID-19 was the third leading cause of death in the US behind heart disease and cancer." Also included in the list are diabetes and stroke. And it is a known fact that heart disease, cancer, diabetes, and stroke are all associated with obesity.
Heart Disease and Obesity
Obesity increases your risk of cardiovascular diseases, and it does so in a few different ways. At the most basic level, carrying extra weight means your heart has to work harder. Obese iniduals need more blood to supply oxygen and nutrients to their bodies, increasing blood pressure. Overweight iniduals also require more force to circulate blood sufficiently. In addition to high blood pressure, unhealthy cholesterol levels and diabetes are also linked to obesity. While they cause health problems on their own, they also increase the risk of severe cardiovascular issues, including the possibility of a heart attack, which is more common for obese patients.
>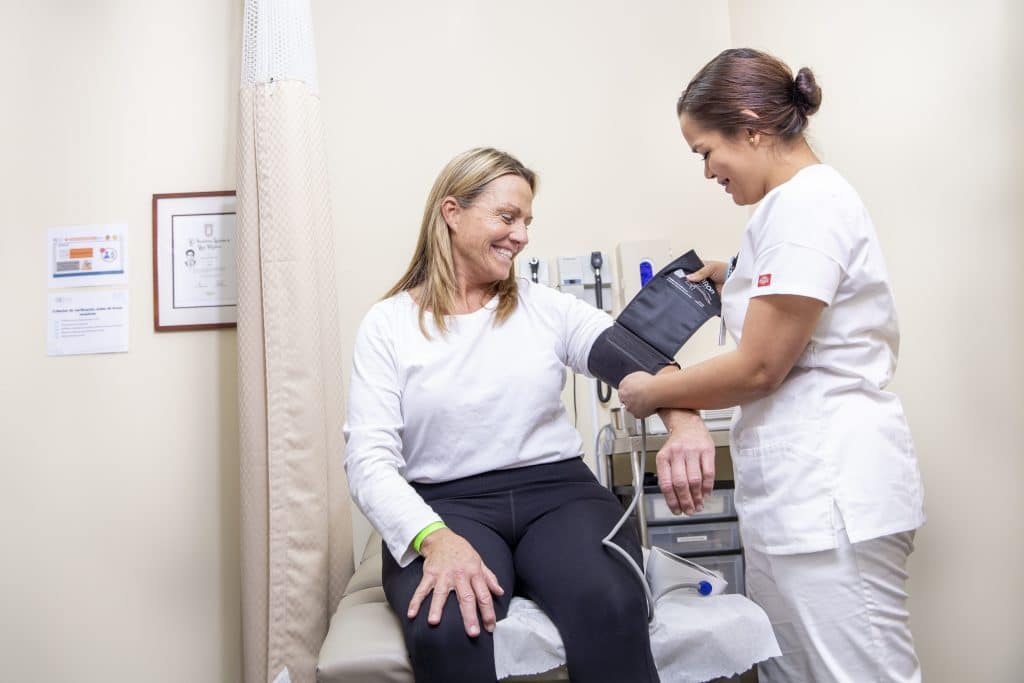 > >
Cancer and Obesity
Being overweight causes specific changes in the body that leads to an overall increased risk of cancer. These changes may include long-lasting inflammation, elevated insulin and insulin-like growth factor-1, and sex hormones. According to the CDC, obesity is linked with a higher risk of getting 13 types of cancer, and these cancers make up 40% of all cancers diagnosed in the US each year. The 13 types of cancer are:
Adenocarcinoma of the esophagus
Breast (in women who have gone through menopause)
Colon and rectum
Uterus
Gallbladder
Upper stomach
Kidney
Liver
Ovarian
Pancreatic
Thyroid
Meningioma (a type of brain cancer)
Multiple myeloma
COVID and Obesity
Covid-19 is especially dangerous for the severely overweight. The CDC states that adults with excess weight are at even greater risk during the COVID-19 pandemic. Specifically, having obesity:
increases the risk of severe illness from COVID-19
may triple the risk of hospitalization due to a COVID-19 infection
is linked to impaired immune function
decreases lung capacity and can make ventilation more difficult
Additional research shows that chances of hospitalization, intensive care unit admission, invasive mechanical ventilation, and death are higher with increasing BMI.5.
Unfortunately, the pandemic is causing obesity to become even more widespread. Based on a poll conducted by the American Psychological Association in late February 2021, "42% reported they gained more weight than they intended. Of those, they gained an average of 29 pounds (the median amount gained was 15 pounds), and 10% said they gained more than 50 pounds."
Lower Your Risk with Bariatric Surgery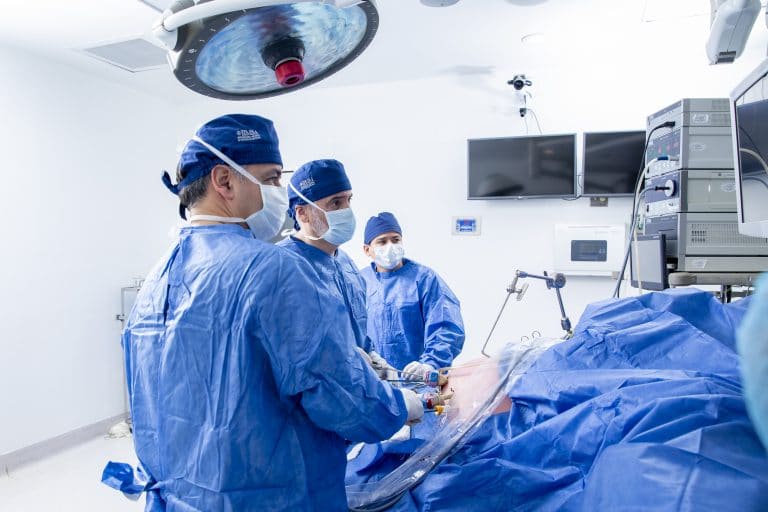 >
When a person has severe obesity and other medical issues like cardiovascular and kidney disease, weight-loss surgery often becomes medically necessary as it provides the most effective treatment.
Research shows weight-loss surgery can reverse the risk of heart-related diseases and death in people who struggle with obesity. "For six major heart-related outcomes, there was a 39 percent lower risk in those that underwent surgery compared with those that got the usual medical care, and there was a 41 percent reduction in the risk of death," said senior author Steven Nissen, M.D., Chief Academic Officer for Cleveland Clinic's Heart and Vascular Institute.
> > > >
Weight-loss surgery, also known as bariatric surgery (e.g., gastric bypass and sleeve gastrectomy), works by altering the anatomy or position of the stomach and small intestines. Weight-loss surgery at our surgical center will change how your stomach, gut hormones, and metabolic pathways work. This impacts appetite, satiety, and metabolism.
Bariatric surgical procedures are considered both weight-loss and metabolic surgeries. This means they not only lead to significant weight loss but also treat diseases caused by obesity. And since surgery impacts many of the hormonal issues that contribute to weight gain or the inability to lose weight, it becomes easier for the patient to lose the excess pounds. However, bariatric surgery should never be considered a quick fix but rather a tool that aids in living a healthier lifestyle.
Obesity Control Center® in Mexico offers more than just innovative weight-loss surgery options. Our state-of-the-art facility offers a program that makes every patient part of the #OCCFamily for life. With over 25,000 operations performed and thousands of patient success stories, we have perfected the weight loss management that comes after bariatric surgery. OCC guides patients through five years of post-op care through our app, online support groups, and US-based on-call patient coordinators.
>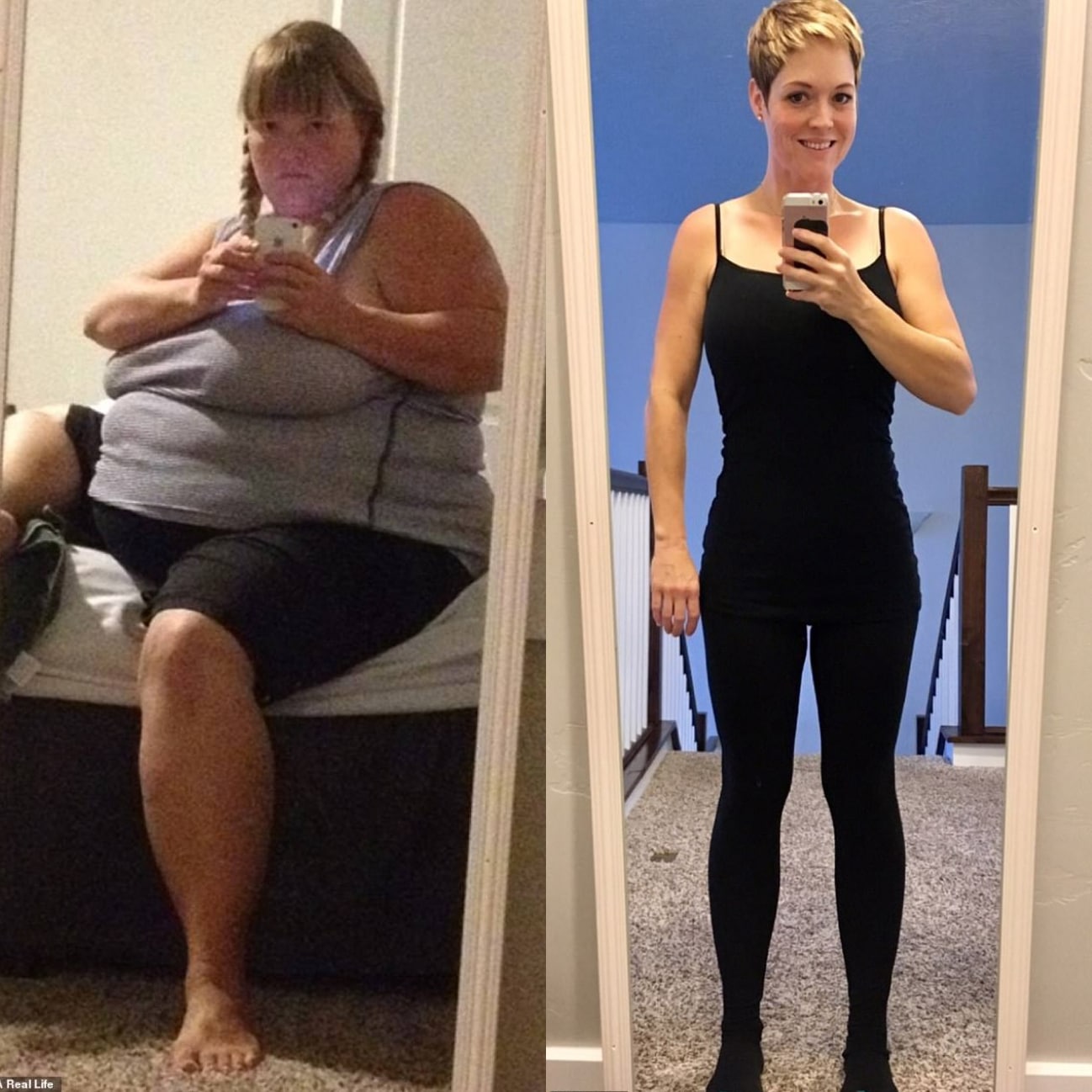 > >
Take Charge of Your Life with Bariatric Surgery at Our Surgical Center
Don't be a statistic. Weight-loss surgery may offer a solution where other methods have failed. Regain your health by getting more information about weight-loss surgeries and finding out if you're a good candidate. To schedule a consultation, contact our surgical center in Mexico today.
Share with