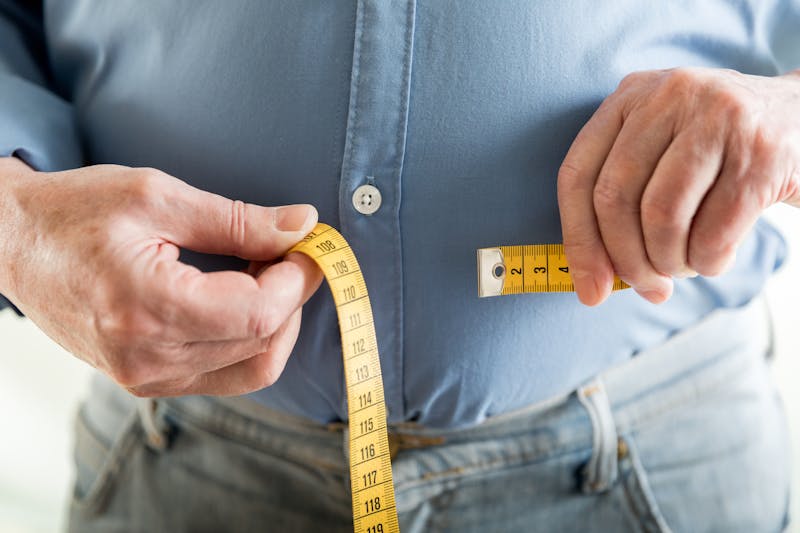 Weight-loss surgeries, or bariatric surgery, involve changing your digestive system to help you lose weight. When diet and exercise don't work, or when you have serious health issues due to being overweight, bariatric surgery may be the solution to your problems. Some procedures limit how much you can eat, others reduce your body's ability to absorb nutrients, and some do both.
Bariatric surgery offers many benefits but is a significant procedure with considerable risks and side effects. You must also make permanent healthy changes to your diet and get regular exercise to help ensure the long-term success of bariatric surgery. For these reasons, not everyone will qualify for bariatric surgery.
Who qualifies for bariatric surgery?
Weight loss surgery is no longer only intended for those with a significant amount of weight to lose; bariatric surgery is also used to treat metabolic syndrome. Metabolic syndrome is a set of symptoms that are linked to an increased risk of developing diabetes, heart disease, and stroke. This rampant and progressive disease is a global pandemic affecting 9 out of 10 Americans, and diseases that are directly linked to metabolic syndrome cause 7 out of 10 deaths globally. At the Obesity Control Center in Mexico, we believe that the only proven, sustainable cure for metabolic disease is safe and effective metabolic surgery.
Candidates for metabolic surgery have at least three of the following symptoms associated with metabolic syndrome:
A large waistline: more than 40 inches (94cm) in men, more than 35 inches (88cm) in women
High blood levels of LDL cholesterol or triglycerides
Low blood levels of HDL cholesterol (good cholesterol)
High blood pressure
High fasting blood sugar
To qualify for bariatric surgery, you must be at risk of developing potentially life-threatening weight-related health problems. Some examples of such health problems include:
Heart disease and stroke
High blood pressure
Nonalcoholic fatty liver disease (NAFLD)
Nonalcoholic steatohepatitis (NASH)
Sleep apnea
Type 2 diabetes
You will have an extensive screening process to determine whether you qualify for bariatric surgery. You must also be willing to make permanent changes to lead a healthier lifestyle, and you may be required to participate in long-term follow-up plans. The plans include monitoring your nutrition, lifestyle and behavior, and medical conditions. The type of surgery you want also determines whether you qualify for bariatric surgery.
Are there different types of bariatric surgery?
The term "bariatric surgery" is used to refer to a variety of weight loss surgeries. As a patient at Obesity Control Center, you will have a customized surgical plan specifically selected as the ideal surgical approach. Our team of internationally recognized bariatric surgeons is at the forefront of the latest developments in weight loss surgery and has participated in developing groundbreaking, less invasive treatments. You deserve access to the latest advances in bariatric surgery, and we do it all.
Gastric sleeve surgery, delivered by our team of world-class bariatric surgeons in our Tijuana, Mexico, weight-loss hospital, is a procedure in which a surgeon creates a vertical sleeve within the stomach with surgical stapling. This achieves more effective and faster long-term weight loss. If you are ready to lose weight, you are likely a candidate for sleeve gastrectomy surgery.
We are innovators in revising and "saving" failed bariatric procedures. A failed weight-loss procedure can be defined as one that has resulted in:
Less than 50% loss of the expected weight loss
Weight loss followed by partial or total regain
An intolerance to solid foods
Signs that the overall quality of life is diminishing
Additional health issues caused by the procedure
You will likely qualify for revision surgery if these criteria apply to you.
OCC is now a world leader in weight loss surgeries for adolescents and teens. Our international team of surgeons and physicians offers surgical weight loss solutions and support services for adolescents, including gastric lap-band, plication, and sleeve procedures. This procedure is ideal for mentally, physically, and nutritionally prepared teens for this life-changing procedure.
The newest weight-loss procedure, known as gastric plication surgery, involves creating a sleeve within the stomach that helps patients feel satisfied with food much faster and consume smaller amounts. An ideal candidate is in good overall health and is prepared to minimize food intake to achieve significant weight loss results. You are a good candidate for gastric sleeve plication surgery if you carry excess weight.
The mini-gastric bypass procedure creates a smaller stomach pouch and attaches the terminal part of the small intestine to the new stomach. The body's normal digestive process is altered; food bypasses a large part of the stomach and most of the small intestine. This procedure may be ideal when you need to revise a failed sleeve or other failed bariatric procedure. You are a good candidate for this surgery if:
You are concerned that obesity is posing a severe risk to your health
You've been diagnosed with diabetes, high blood pressure, high cholesterol or triglycerides, insulin resistance, or other metabolic problems
Your inability to lose weight causes depression or feelings of hopelessness
Lap-Band (also known as a gastric band) surgery helps limit your food intake by reducing your stomach capacity and making you feel fuller with less food. Candidates for this advanced weight loss surgery include people who have experienced:
Returning or increased weight gain
The inability to lose excess weight
Concerns that their weight gain will, or already has, contributed to other medical problems
Metabolic surgery alters the gastrointestinal tract to change the body's neurohormonal environment and achieve weight loss and the remission of metabolic disease. Because metabolic surgery is another name for bariatric surgery, it has the exact candidacy requirements. Metabolic surgery targets obesity and metabolic syndrome conditions, such as type-2 diabetes, hypertension, and heart disease.
Gastric bypass surgery creates a small stomach pouch attached to a section of the small intestine. This allows food to bypass a portion of the small intestine, where calories and nutrients are absorbed. The smaller stomach creates a feeling of fullness more quickly, resulting in less food consumed. You are a candidate if you have more than 30% body fat.
An Adjustable Gastric Band is similar to a balloon wrapped around your stomach. A gastric band restricts eating to about one-third of your pre-surgical food consumption. If you can eat more than one-third, you may need a "fill" or adjustment of the band. You must eat only solid foods since the band's design restricts only solids. If you are mainly eating soft or liquid foods, we cannot evaluate the need for a fill. Other candidacy requirements include your weight and the adaptation of your esophagus and stomach. We can only determine candidacy on an individual basis.
The BariClip device clamps down and reduces the stomach size without stapling or rerouting the intestine. A simple clip along the stomach reduces its size, resulting in less hunger, earlier satiety, and dramatic weight loss. Candidates must want to achieve weight loss without more invasive surgery.
Why choose bariatric surgery with Obesity Control Center?
At Obesity Control Center, your weight loss surgery is performed by a medical team with international recognition, U.S. certifications, and an impressive track record of successful obesity treatments. We deliver exceptional care and support, with every surgery customized for the candidacy of the individual patient, and all surgeries include a 5-year follow-up program. We understand that your surgery is the first step in achieving the life you envision for yourself, and we provide support and guidance to help you achieve your personal goals. As leaders in bariatric surgeries and treatments, our advanced surgeries have better outcomes and a shorter recovery time, making us the obvious choice for bariatric surgery.