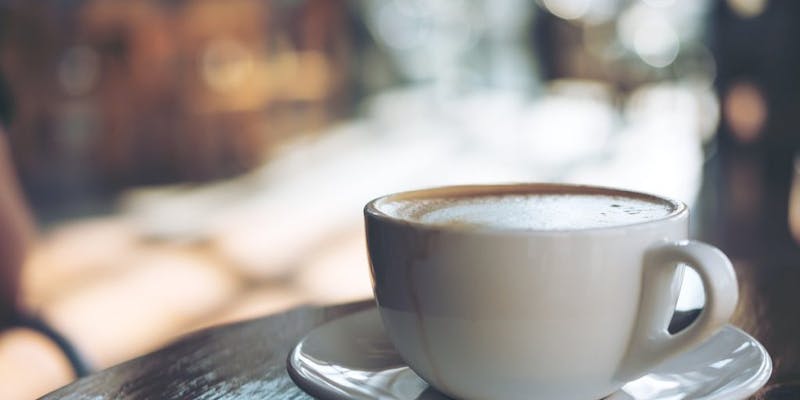 Bariatric patients offer wonder about caffeine consumption after surgery. What does the research say?First, let's take into account that coffee is an excellent source of antioxidants, which happen to be disease fighters and anti-aging compounds. Of course, as long as it is organic! otherwise, it is a concentrated liquid form of pesticides which have the opposite action compared to antioxidants, promoting disease and speed up the aging process.Coffee has other several important nutrients such as riboflavin (vitamin B2), pantothenic acid (vitamin B5), manganese, potassium, niacin (vitamin B3), and magnesium. It has been related to burning fat, improving physical performance and energy levels, lowering risk of type II diabetes mellitus (The Lancet, 2002), and providing protection from Alzheimer's disease and dementia.
The American Medical Association position is that "moderate tea or coffee drinkers need have no concern for their health relative to their consumption provided lifestyle habits (diet, alcohol consumption) are moderate as well". Moderate caffeine intake is considered to be about a three-eight oz. cups of coffee.
Coffee though can induce regurgitation, reflux, and indigestion to some people. To patients who are recovering from surgery it is important to avoid caffeine in any way, shape or form for the first 30 days after surgery as it stimulates gastric acid secretion. Caffeinated products include tea, sodas, some protein bars, energy drinks, and chocolate. On the downside, research has associated caffeine with an increased risk of bone loss from promoting calcium loss through urine and the gut; depletion of the body's thiamin (vitamin B1) stores which helps cells to convert carbohydrates into energy; and, the risk of dehydration due to its diuretic effects causing to lose fluids making it even more difficult to be properly hydrated.
If you'd like to drink coffee, keep it healthy! Here is what you can do:
· Limit your coffee intake to 1-2 cups (240 ml/8 oz each) per day. Observe your own tolerance to caffeine.
· Add a little bit of non-fat milk or milk substitutes with fortified calcium to coffee. Calcium binds to caffeine and will help avoid the kidnapping of calcium from your bones.
· Stay well hydrated while taking caffeine, aim for 64oz per day of non-calorie and non-caffeinated beverages.
· Take all the recommended supplementation by your nutritionist or primary care physician.
If you suffer from heartburn or reflux, it is best to avoid it altogether, or at least until this condition resolves. If you decide to take coffee, first make sure that it is not irritant to you as any inflammation from any type of food or ingredient damages cells and tissues and should be avoided. Also, take into account the hidden calories from whole milk, cream, syrup, and sugars found in gourmet coffees. Any calories in a liquid form will be easily absorbed as fat tissue, bypassing the purpose of the surgery.