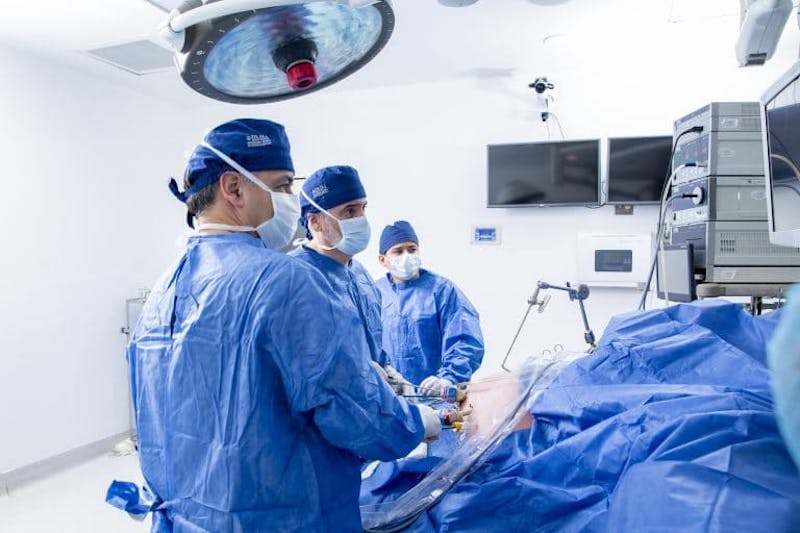 It's a known fact that the healthier you are, the better your chances of conceiving and having a healthy pregnancy. And a key factor for many women of reproductive age is losing weight. For some patients, losing 10 lbs. is enough to improve health. But if you are battling with obesity, the simplistic formula of diet and exercise may not be enough. For Kristin, one of our OCC patients and just one example of the many infertility cases we encounter, weight-loss surgery was the best solution.
Just minutes south of San Diego, Obesity Control Center® works with patients to achieve not just their weight loss goals but their overall health goals. With the highest safety standards in the field and over 25,000 bariatric surgeries performed, our unparalleled results have consistently shown not just successful weight loss but also a reversal of a host of health issues, including high blood pressure, diabetes, and even polycystic ovary syndrome (PCOS) and infertility. Bariatric surgery is a proven effective tool for both weight loss and fertility, and we're sharing Kristin's story below to explain how.
One Woman's Story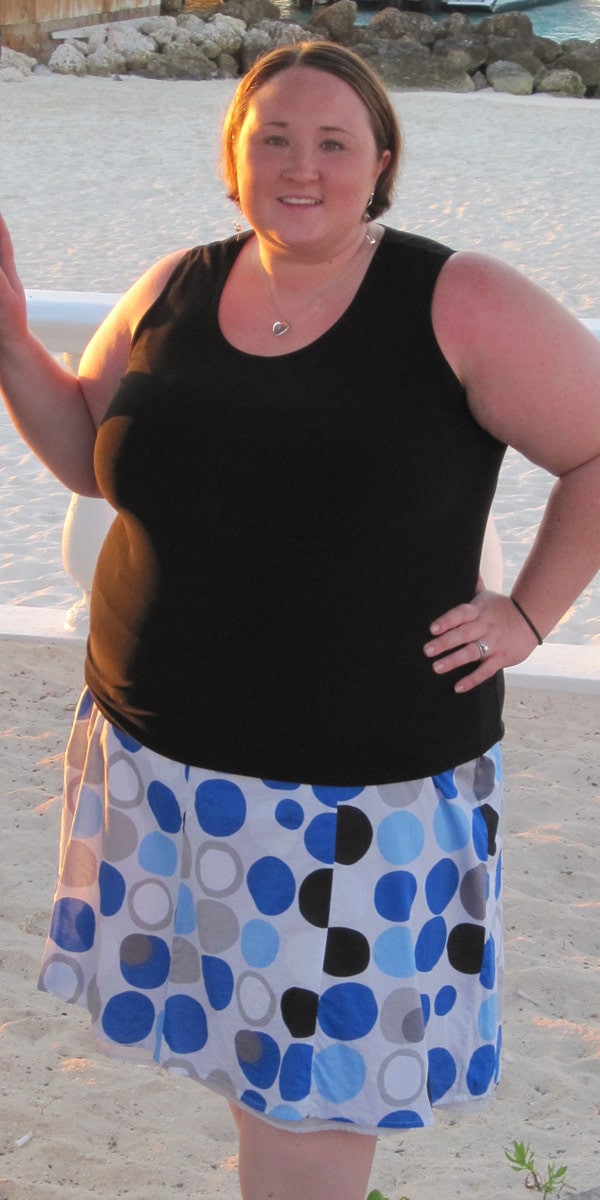 >
>
Kristin's fertility struggles began in 2010 when she and her husband got married and began trying to start a family. She was 26 years old and was at her heaviest at 286 lbs. At a mere 5'2", that put her BMI at 52 (morbid obesity). In addition to morbid obesity, she also had Hashimoto's disease (hypothyroidism). The couple tried to conceive for several years – from keeping track of Kristin's temperature every morning to estimate ovulation patterns to using ovulation kits and taking medications – but nothing seemed to work.
She lost approximately 20 lbs. after her doctors suggested weight loss. She got pregnant but miscarried very early. A few months later, they got pregnant again. However, this pregnancy was ectopic and resulted in emergency surgery and the loss of a fallopian tube. During the surgery, the doctors discovered that Kristin had severe endometriosis, which affected both fallopian tubes, among other things. The likelihood of being able to get pregnant again on their own was minimal.
In 2015, Kristin and her husband were referred to the University of Iowa's Center for Advanced Reproductive Care. They attempted several rounds of Intrauterine Insemination (IUI), but all attempts were unsuccessful. They then moved on to In-Vitro Fertilization (IVF) and during the egg retrieval process, Kristin did not produce many mature eggs and once the eggs were fertilized, they only ended up with two good quality embryos. Unfortunately, both IVF cycles failed. With no remaining embryos left, the doctors did not want to proceed any further until Kristin lost a significant amount of weight and lowered her BMI.
Infertility and Obesity
It's not uncommon for physicians to recommend their obese patients lose weight. Studies show that obesity can triple the risk of infertility in women.
It all boils down to hormones. Menstruation, which prepares the body for pregnancy every month, requires hormonal balance. Many of these hormones are produced and stored in fatty tissue, and any excess in fat can cause abnormal hormonal levels, leading to reduced fertility. Furthermore, obesity can also increase a woman's risk of developing PCOS.
> > > >
What is PCOS?
Polycystic Ovary Syndrome (PCOS) is a hormonal disorder that causes irregular or absent menstrual periods which can lead to infertility or the development of cysts in the ovaries. It is the most common ovulatory disorder in women.
Symptoms of PCOS include:
Irregular, infrequent, or prolonged menstrual cycles
Enlarged ovaries or presence of many cysts
Oily skin/acne
Infertility
Fatigue
Thinning hair
Excess body hair on chest, stomach, or back
Fat accumulation, especially around the abdomen
Internal chemical balances
For those planning to become pregnant, PCOS treatment may include medications that can help the ovaries release eggs normally or a lifestyle change. A healthy diet and increased physical activity can help promote weight loss and reduce PCOS symptoms. A healthy weight will help the body use insulin more efficiently, lower blood glucose levels, and actively boost fertility.
>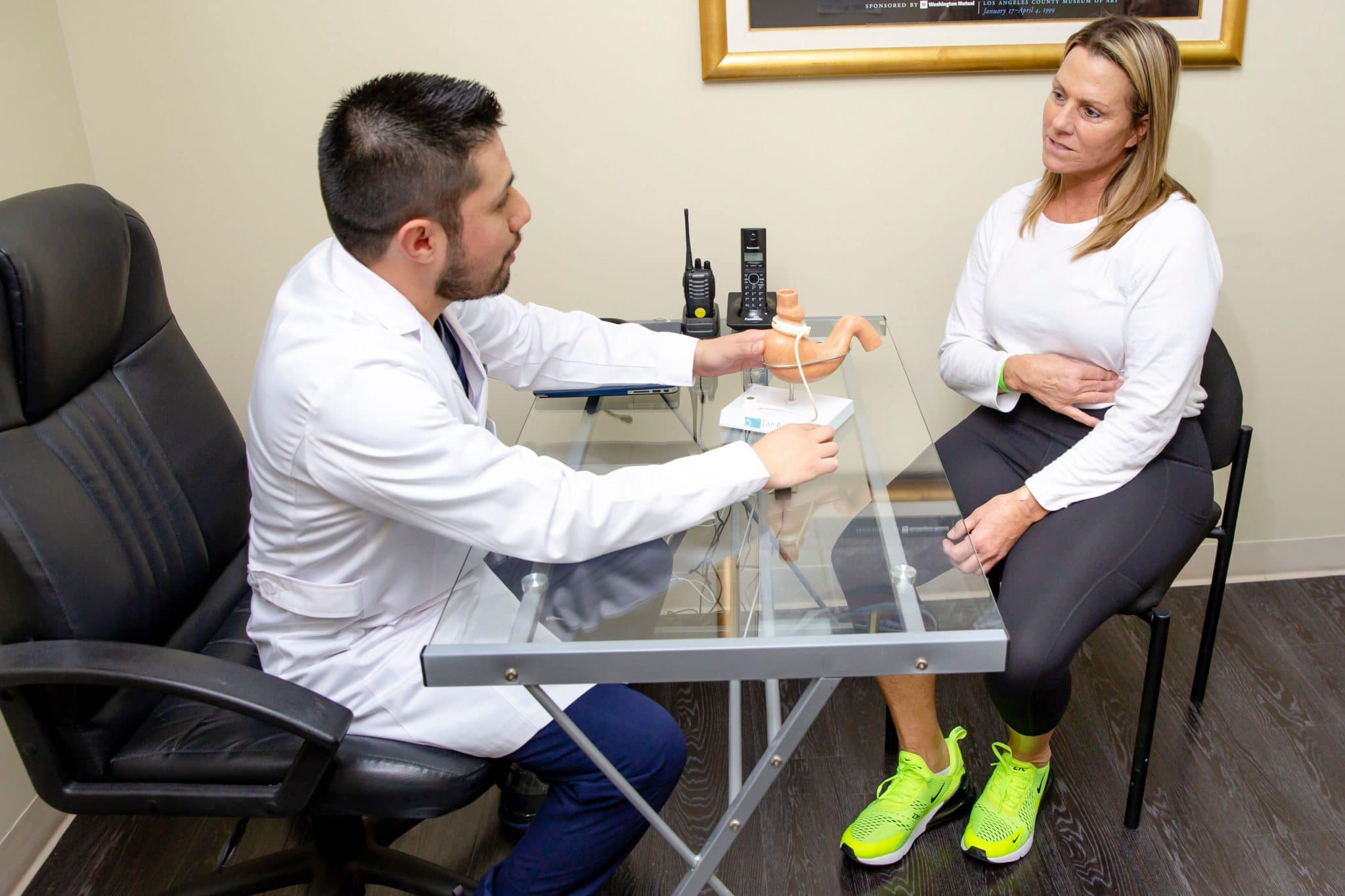 > >
Who is Eligible for Bariatric Surgery?
OCC surgeons typically recommend surgery for women with a BMI over 30. Certain conditions, like high blood pressure, diabetes, high body fat percentage, and sleep apnea can warrant surgery even below 30 BMI – our surgical center staff will perform a comprehensive assessment to determine your eligibility.
Results of Bariatric Surgery
In a systematic review that aimed to examine current evidence of the effects of bariatric surgeries on male and female infertility, specifically, on parameters such as menstrual cycle and PCOS symptoms in women and seminal outcomes in men, results showed that bariatric surgery significantly improved hormonal balance and sexual functions in both males and females, sperm count in males, and pregnancy in females.
Similar research also supports the claim that obesity adversely impacts fertility, and weight loss is associated with significant improvement in many parameters of reproductive function. Furthermore, it mentions bariatric surgery as the most reliable way to sustain weight loss in the morbidly obese.
A Happy Ending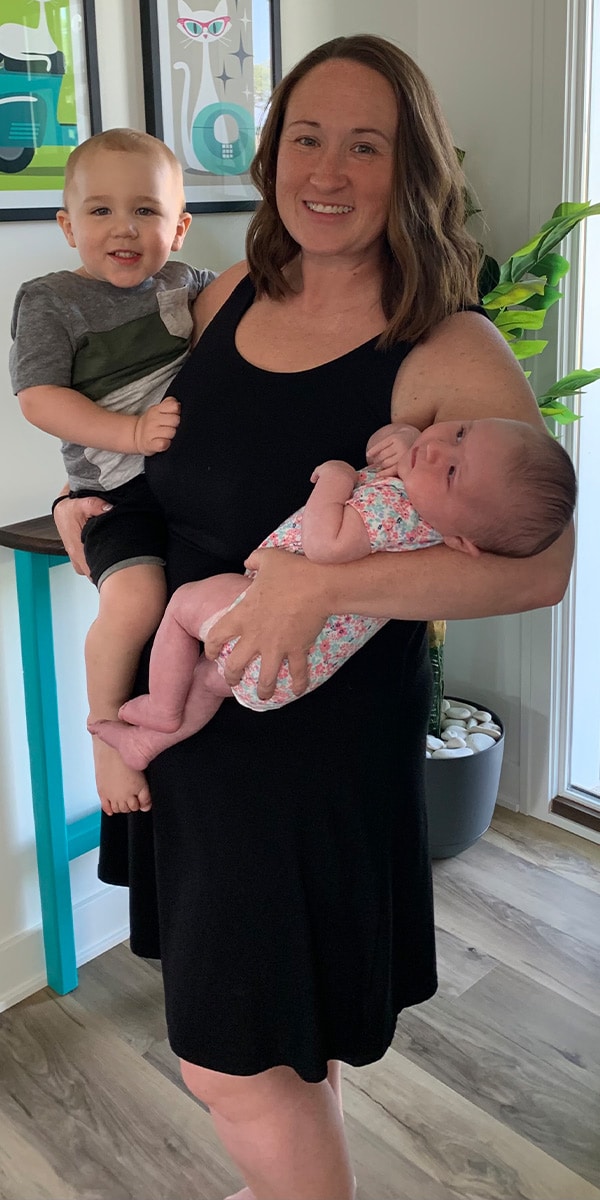 > >
Kristin realized that it was her weight that needed to be addressed. "The reality finally sunk in…my weight wasn't just affecting my life, but mine and my husband's life together. It was preventing us from starting a family," she shares.
Kristin tried to lose weight for several months, but nothing seemed to work. The thought of bariatric surgery was always in the back of Kristin's mind because both of her parents had bariatric surgery at OCC and had success at losing weight and maintaining the weight loss. Once Kristin decided to have surgery, she knew she had to choose OCC, especially with its outstanding credentials and reputation. She contacted a patient coordinator, and things moved quickly. She was scheduled for surgery within just two months. In October of 2016, at the age of 32, Kristin had gastric sleeve surgery. After one year, she was easily maintaining 164 lbs. (almost 125 lbs. less than her highest weight). With a BMI of 29, she was no longer obese, and her body fat percentage was normal.
Approximately 18 months after the surgery, Kristin and her husband attempted IVF again. During the egg retrieval process, she produced almost double the number of mature eggs as the previous attempt, and after fertilization, they had five good-quality embryos. For their attempt at IVF implantation, they used one embryo and froze the remainder. A few weeks later, they received the best news: Kristin was pregnant! Her whole pregnancy was normal and healthy, and in March of 2019, she delivered a healthy baby boy, Travis.
Shortly after having Travis, Kristin and her husband were already discussing baby #2. After giving her body a chance to heal and recover following childbirth, they decided to proceed with IVF again. In August of 2020, they used one of their frozen embryos, and it was once again successful. In April of 2021, just a few weeks after their son turned 2, they welcomed a healthy baby girl, Alaina.
Kristin couldn't have asked for a better ending to her fertility journey. She happily shares, "For me, the weight loss truly made a difference in the success rate of the IVF procedure. It also allowed me to be the mother I always envisioned…being able to carry my children and play with them with ease!"
> >
Getting Help at Obesity Control Center
Many people believe the misconception that bariatric surgery delivers results solely for those who are obese and are struggling with weight loss. However, the truth is that bariatric surgery is a metabolic wellness surgery procedure that can help cure a host of other issues. Among these conditions are diabetes, high blood pressure, high blood sugar, high cholesterol, and PCOS.
At our state-of-the-art surgical center, we offer several different procedures for patients who are not just seeking treatment for weight loss but for their metabolic disease and comorbidities as well, as each patient is treated uniquely with their inidual issues and desired results.
The IGS Improved Gastric Sleeve® (IGS) is Obesity Control Center's signature procedure that has maintained its position as the one of safest and most advanced bariatric procedures. With the OCC-exclusive IGS procedure, we've seen many patients who were experiencing infertility become pregnant after getting their sleeve, and we call these new little ones "sleeve babies." With pre-surgery nutritional advice and supplements, in conjunction with OCC's renowned five-year follow-up program, your journey to obtaining a healthier lifestyle is within reach.
>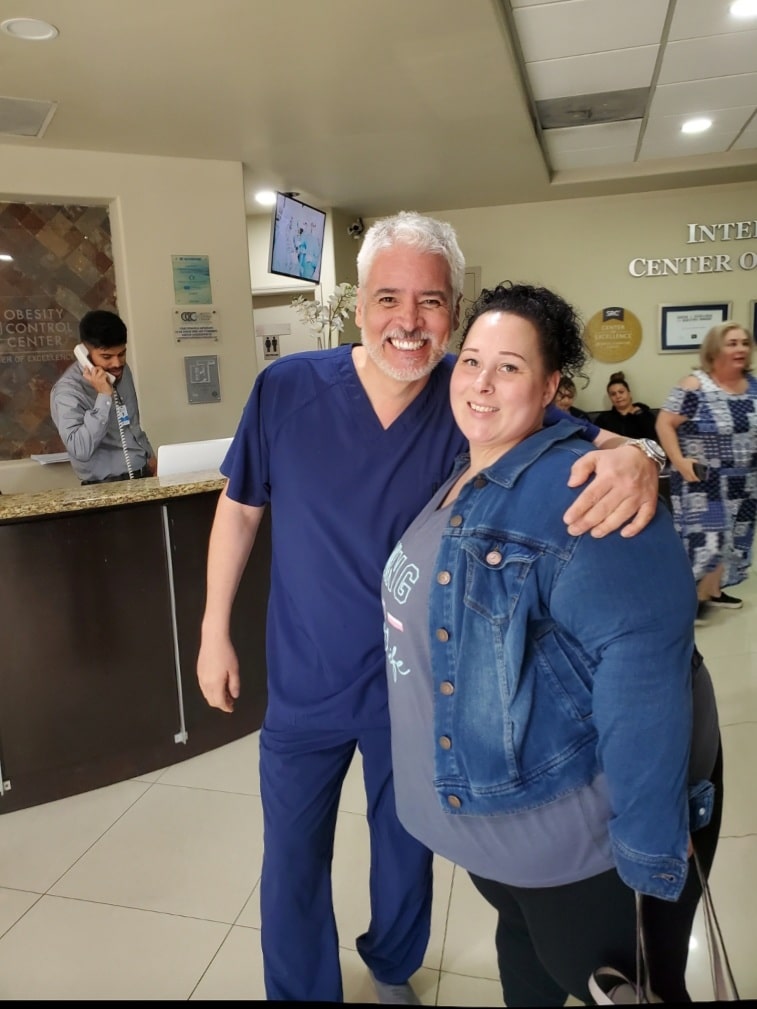 > >
Schedule Your Metabolic Surgery at our Surgical Center Today
Obesity Control Center is considered a world leader in weight-loss surgery. Using the most modern technology, innovative techniques, comprehensive post-op support, and following the highest US safety standards, OCC helps people from around the globe achieve their weight loss and overall health goals and become members of the #OCCFamily for life. Contact us today to schedule a consultation if you feel metabolic surgery is the answer you have been looking for.
Share with