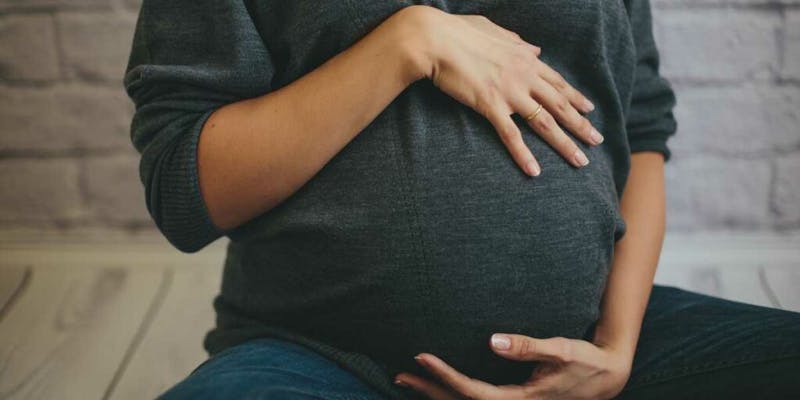 Here are some guidelines you'll find helpful to incorporate while on your pregnancy, make sure to work with your health care provider to determine what's right for you.
Eat every 3 to 4 hours -plan for 5 to 6 small meals and/or snacks each day.
Always include a protein source within each meal or snack.
Aim for 90 to 100 grams of protein daily.
Drink 64 ounces of liquids per day -equivalent to 8 glasses.
Include omega 3's in your diet. Have at least 2 servings of cooked, small and wild fish on a weekly basis. Consider taking a DHA supplement if consuming less than the recommended amount of fish; make sure it has been tested for mercury and other heavy metals, dioxins, furans, and oxidation values.
Since a number of foods in the U.S. are fortified with preformed vitamin A, pregnant women should avoid multivitamin or prenatal supplements that contain more than 1,500 mcg (5,000 IU) of vitamin A. Vitamin A from beta-carotene is not known to increase the risk of birth defects.
Avoid sugars and artificial sweeteners.
Moderate your sodium consumption and use plenty of herbs and spices to enhance flavor and give a nutritional punch to your dish.
Eat calcium and potassium rich foods before going to bed to prevent muscle cramps, some examples are milk with half banana, 1/8"of an avocado with a slice of cheese, or papaya and Greek yogurt.
To prevent heartburn, do not lie down soon after eating, wait at least 30 minutes.
Walk every day to improve blood circulation.
General guidelines for maximum pregnancy weight gain:
Pre-pregnancy weight Adequate weight gain range
Underweight (BMI < 18.5) 28 to 40 lbs.
Normal weight (BMI 18.5 to 24.9) 25 to 35 lbs.
Overweight (BMI 25 to 29.9) 15 to 25 lbs.
Obese (BMI 30 or more) 11 to 20 lbs.
If pregnant with twins or multiples:
Pre-pregnancy weight
Adequate weight gain range
Normal weight (BMI 18.5 to 24.9) 37 to 54 lbs.
Overweight (BMI 25 to 29.9) 31 to 50 lbs.
Obese (BMI 30 or more) 25 to 42 lbs.
These are general recommendations. Follow your Ob/Gyn instructions to determine what's best in your case and to manage your weight during your pregnancy.
Share with