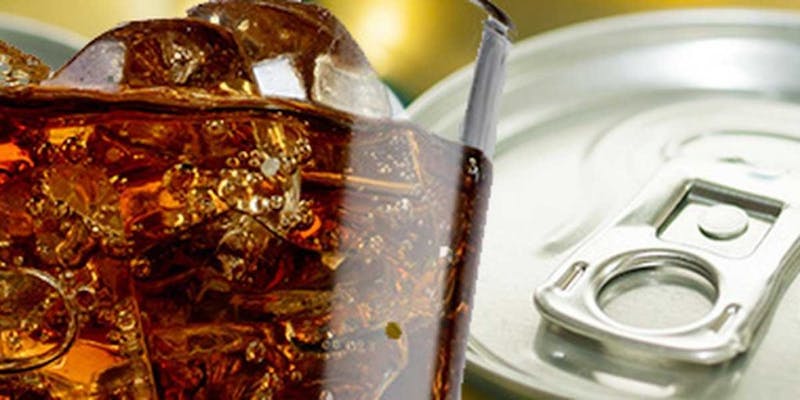 After bariatric surgery the calcium requirements, as well as other nutrient needs, are increased. Phosphoric acid which is a common ingredient in sodas and other drinks, increases calcium excretion…from your bones! It is considered a "kidnapper" of calcium, thus leading to a higher osteoporosis risk.
If you drink phosphoric acid and take a supplement with iron, you are further affecting the absorption of iron too, increasing the risk of having anemia.
In addition, it has been suggested that calcium can enhance weight loss and help prevent weight regain.
By now, you shouldn't need more reasons, I just want to get my message across, so bear with me…sodas have ingredients that are not natural to your body, this means these elements need to be eliminated somehow; if your body doesn't have enough antioxidants, it will defend itself from harmful toxins by building additional fat tissue to store them. So, are you really into weight loss?
An "innocent" non-caloric drink could lead you to anemia, osteoporosis and a weight loss plateau. I´d said it is best to avoid it.
References:
Dana Swilley, RD. (2008). Micronutrient and Macronutrient Needs in Roux-en-Y Gastric Bypass Patients. Available: http://bariatrictimes.com/micronutrient-and-macronutrient-needs-in-roux-en-y-gastric-bypass-patients/. Last accessed 31 Jul 2014.
Allied Health Sciences Section Ad Hoc Nutrition Committee, Linda Aills, Jeanne Blankenship, Cynthia Buffington, et al.. (2008). ASMBS Allied Health Nutritional Guidelines for the Surgical Weight Loss Patient. Surgery for Obesity and Related Diseases . 4 (S79-S80), p7-8.