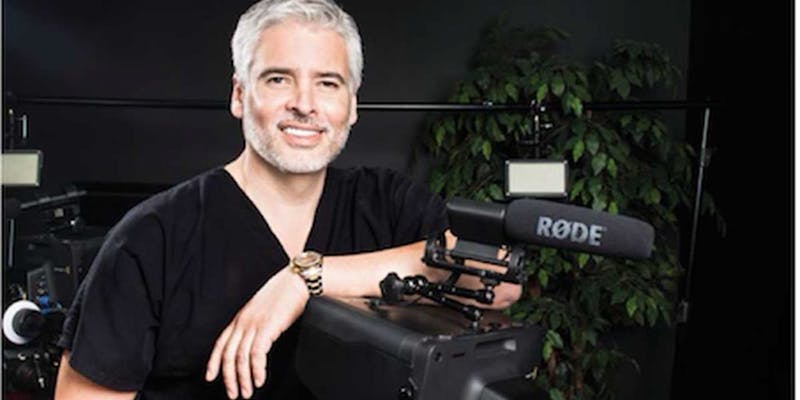 "With technology I can take my business to unimaginable places and help more patients."
Ariel is pioneer in the surgery that helps people lose weight. More than 16 years ago, still a resident, he started to specialize in the placement of the gastric band, and when the surgery was approved by the Food and Drug Administration (FDA) in the States, he opened his own clinic in Tijuana. Today, the center helps around a 100 patients a month and has 0% rate of mortality. "The secret", says the specialist, "is too chose good patients and prepare them previous to surgery."
For that, he uses technology to ensure that they are candidates, to prepare them and follow-up after surgery. "I am not afraid to say 'you are not a good candidate'", he states. "In the states they know surgery is a real alternative for weight loss and that there is no other method with the same effectiveness and durability that this surgery provides", says Dr. Ortiz.
Ariel knows that in his area there must be constant updating, that is why he also specialized in gastric sleeve and gastric bypass surgery. In addition, OCC was one of the first centers to use Obalon, a trademarked method that enters your system through a capsule that expands in your stomach and allows you to lose weight without surgery.
Additionally, this physician is accredited for the Stomach Sparing Gastric SleeveTM, a technique that he uses on the stomach that doesn't require stapling, not the insertion of foreign devices (just some sutures). He registered this procedure two years ago with the U.S. Trademark & Patent Office.
Currently, he seeks for other specialists to replicate this technique in the United States, Czech Republic, England and Turkey. For that, he then again makes use of technology through his recording studio where he transmits surgeries live from his clinic in Tijuana.
Ariel has participated in multiple American television programs, like The Oprah Winfrey Show, Fox News and The Doctors. Nowadays, he has a cooking program that he produces in his office, where he teaches people to balance their foods. He also seeks to develop an educational program where people can access it from their social media and help change the eating habits of the Mexican Population.
This innovation is constant; Ariel developed an app for cellphones, where he is constantly following up on his patients wellbeing. He also helped develop a nutritional supplements line, which is distributed in the United States. Later on, he wishes to open more centers throughout the country. Since 2012 he has worked along with the United States-Mexico Foundation for Science (Fumec) to achieve his goals with greater speed and certainty.