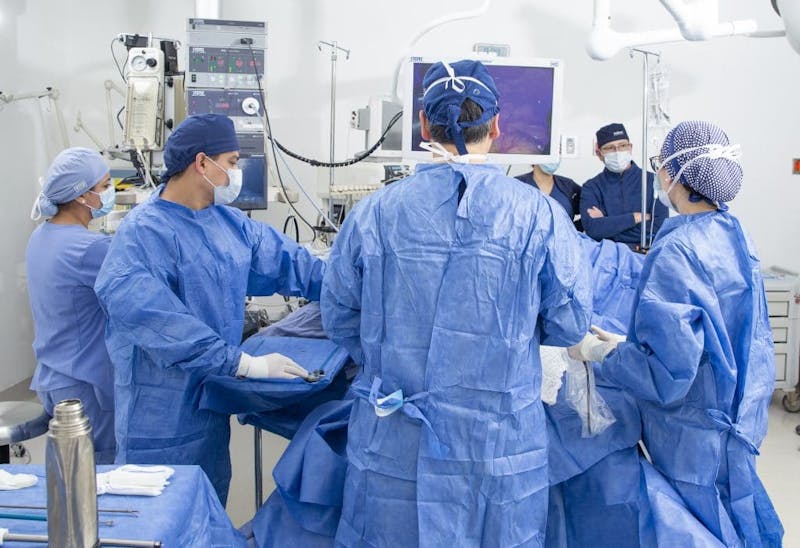 Bariatric surgery is far more than a medical procedure. Whether you choose the IGS Improved Gastric Sleeve® or gastric bypass surgery, you're making a conscious decision to change your life. At the Obesity Control Center® in Tijuana, Mexico, located mere minutes outside of San Diego, California, Dr. Ariel Ortiz® and his team of board-certified bariatric surgeons understand the physical and emotional toll that bariatric surgery takes.
We know that a successful bariatric surgery and optimal recovery starts long before the procedure itself. You must prepare yourself both physically and mentally for the best outcome possible.
What to Consider
The first step in preparing for bariatric surgery is choosing the right surgeon and surgical center to perform your procedure. Since bariatric surgery takes months of planning and preparation, you want a bariatric team you can trust to put your needs and weight loss goals first.
At OCC, our bariatric team has more than 50 years of combined experience. As a world leader in weight loss surgery, we've performed more than 24,000 bariatric surgeries at our center, which touts the highest U.S. safety standards and the lowest complication rates.
We provide comprehensive pre-op services for all of our bariatric patients to ensure their weight loss journey remains smooth and free of roadblocks. Our bariatric surgeons, nutritionists, and coordinators work together to create personalized, effective pre-op plans for each patient. When you join the #OCCFamily, you're a member for life.
>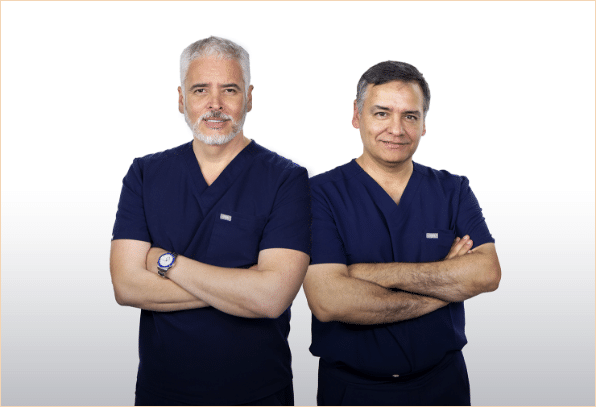 > >
What to Ask
Finding the right surgeon and surgical center is a major milestone in your weight loss journey, but that doesn't mean you should just relax until your surgery date. Before you travel for your surgery, it's important to get all your questions answered. Some important questions to ask before your bariatric surgery include:
What are the different types of bariatric surgery?
How will I get from the airport to the surgery center?
Will I have to stay overnight?
How much weight should I lose before surgery?
How much weight am I expected to lose after surgery?
What should my meals look like during recovery?
How long is the recovery process?
Can I still take my medications?
Will I be in pain after surgery?
When can I start exercising again?
Will I have scars?
How will weight loss surgery affect my health?
How many appointments will I need before and after surgery?
Fortunately, your bariatric team at the Obesity Control Center in Tijuana, right outside of San Diego, is always available to answer your questions. We're with you every step of the way, before, during, and after your surgery.
What to Do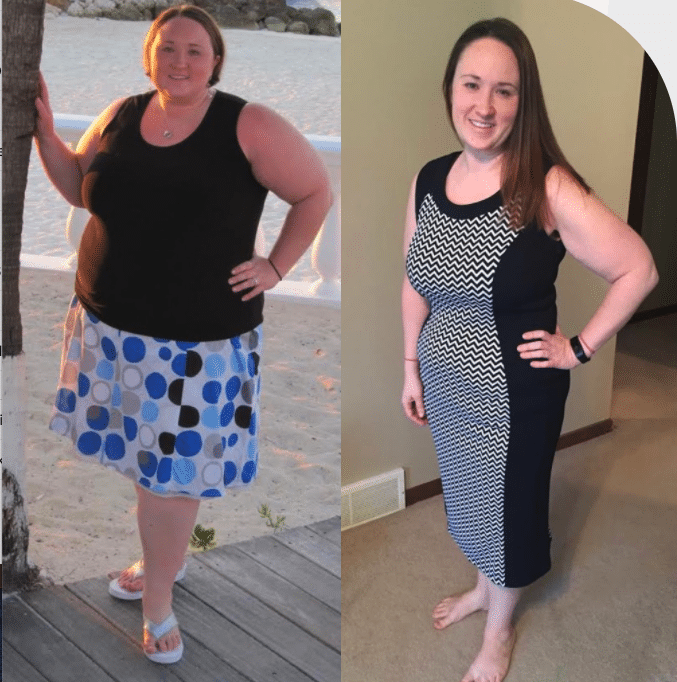 >
The best way to prepare for bariatric surgery is to get your body in the best shape possible beforehand. While sustainable weight loss is an essential part of your pre-op care, detoxifying your body is just as important. Reducing liver inflammation and replenishing your body with vital nutrients significantly improves your health before surgery.
Steps you should take to prepare your body for bariatric surgery are:
Minimize your carbohydrate intake
Stop drinking alcohol
Quit smoking
Take any necessary supplements
Reduce your overall calorie intake
Increase your level of exercise
Our OCC 2-week pre-op plan is designed to help you get healthy before surgery, but the earlier you take control of your health and weight, the more likely you are to have a successful recovery.
> >
What to Take
When traveling for bariatric surgery, it's important to pack the essentials. But you're going to need more than a toothbrush and change of clothes during your stay. No matter what type of weight loss surgery you're visiting for, make sure to pack these important items:
Loose Clothes
After surgery, you want clothes that will be easy to put on and take off. Sweatpants, baggy sweatshirts, and loose t-shirts will help you feel more comfortable during your stay.
Mouthwash
When packing your toothbrush, don't forget to throw in a small bottle of mouthwash. Anesthesia can cause dry mouth, which leads to bad breath. If you want to feel fresh after surgery, mouthwash can help resolve any bad taste in your mouth.
Chapstick
You may not be able to eat or drink as much as you want to after surgery, which can dry out your lips. Packing lip balm will ensure your lips remain moisturized during your stay.
Medication
Talk to your bariatric team about any medications you're taking before surgery. Depending on the medication, the team may ask you to bring it with you or stop taking it weeks before the operation.
Medical Devices
Obesity is a common risk factor for sleep apnea, a chronic condition that often requires a CPAP machine, dental appliance, or medication. If you have a medical device at home, bring it with you to your surgery.
What to Expect
It's important to temper your expectations after surgery. Your results won't happen overnight. It will take weeks and months before you reach your goal weight. In our bariatric surgery post-op care plan, we detail exactly what to expect in each phase of the recovery and weight loss process:
Recovery (surgery day – 40 days post-op)
Extreme weight loss (40 days to 9 months)
Weight stabilization (9 months and life after that)
Throughout each phase, OCC provides you with detailed nutrition criteria and dietary recommendations to keep you on the road to success.
Recovering from bariatric surgery requires long-term support and guidance. That's why we provide five years of post-op care through our app, online support groups, and US-based on-call patient coordinators.
>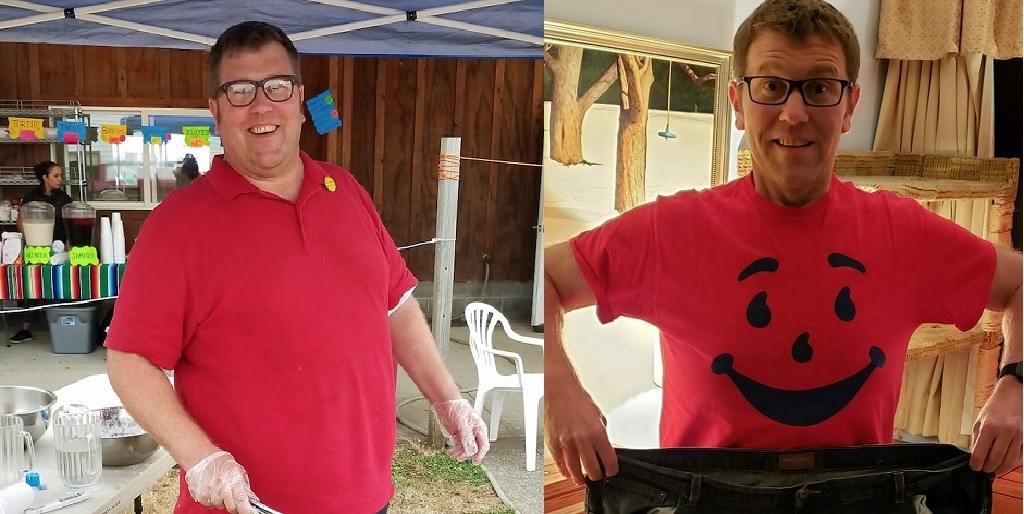 > >
Start Your Weight Loss Journey At Our Mexico Surgical Center
If you're ready to start your weight loss journey, so are we. Call 1 866-893-8005 or email us to find out if bariatric surgery is right for you.
Share with